Discovering Opportunities in Technology
Discover why women are pursuing degrees and career options in the Purdue Polytechnic Institute!
Available to 11th graders only.

Participate in:
Hands-on lab activities
Academic break-out sessions
Social activities with members of the Women in Technology (WiT) student organization
Camp Dates
DOiT! is scheduled for March 2 - 4, 2017.
Cost and Accommodations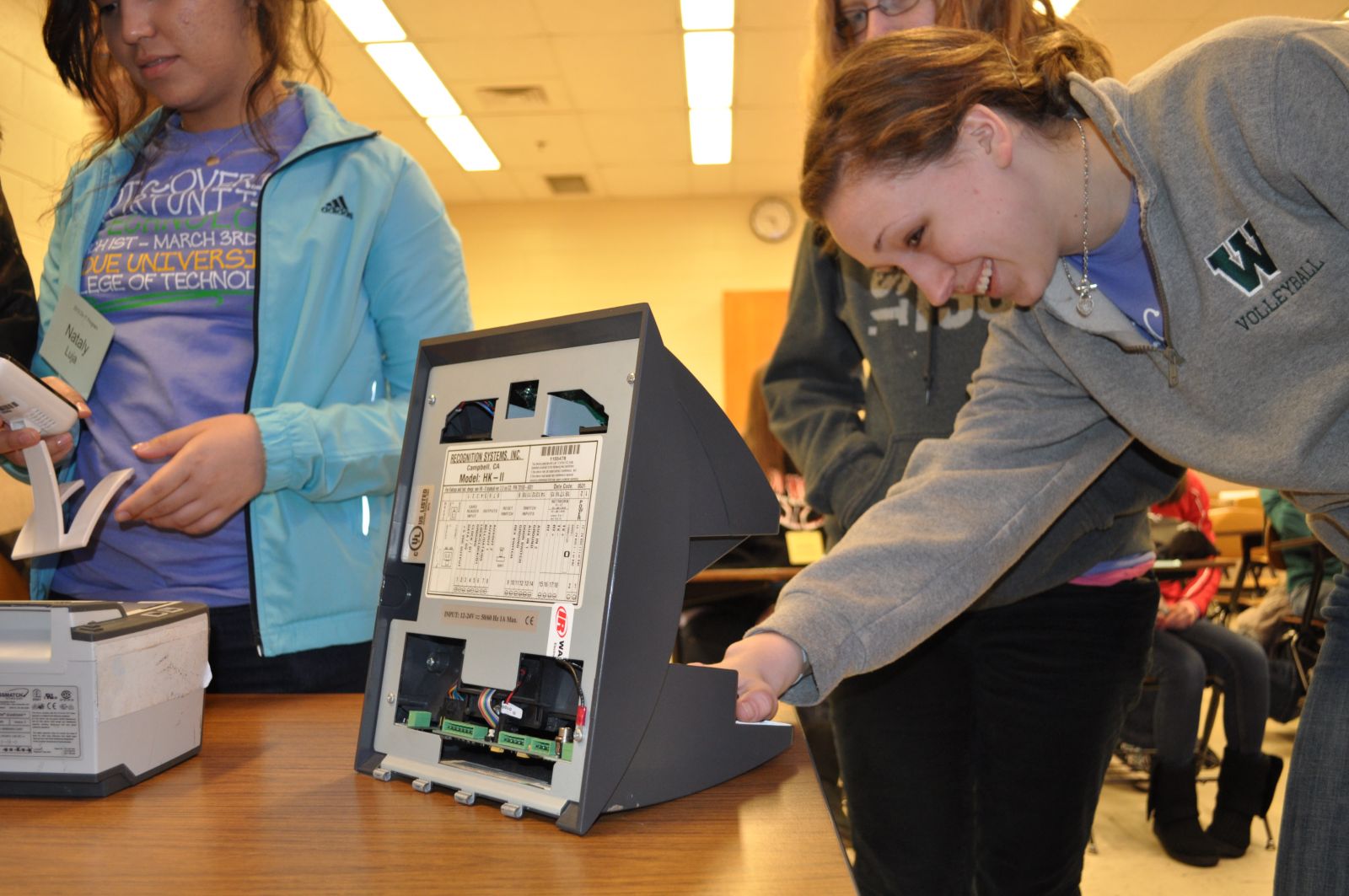 $125 per person, including a two-night stay at the Purdue Memorial Union Hotel, all meals, and activities.
Scholarship assistance is available for those with financial need.
Check-in time is March 3rd between 1:00 and 2:30 p.m.
The program and opening session will begin at 2:30 p.m. (EST) and conclude at 3:00pm at this time parents will be dismissed. The DOiT program will end on Saturday, March 5th and check-out will begin at 1:00pm. Parents are to return to Purdue by 11:00am, March 5th to pick up their students and check-out.
Register
Return your Registration Form and Parental Authorization form as soon as possible.
Enrollment is limited.
Mail to:
CEC Business Services
Purdue University
Stewart Center, Room 110
128 Memorial Mall
West Lafayette, IN 47907-2034
Or fax with credit card information to:
Purdue Conference Division (765) 494-0567
Questions?
About the registration form:
Contact Tom Robertson
Purdue Conferences Division
(765) 494-7220
tlrobertson@purdue.edu
About the program and scholarships
​Contact Toni Munguia
Director of Recruitment, Retention, and Diversity
765-494-4935
amunguia@purdue.edu