Building Construction Management

From the world's tallest building to the remodeled kitchen down the block, all construction projects need leadership and management expertise. In Purdue's building construction management program, you'll gain skills that can have a positive effect on families, on a community and on the economy. You'll learn what it takes to successfully build all kinds of projects, from idea to completion.
You and your classmates will work together on projects that touch on all aspects of a construction project. You'll combine that with classes that focus on leadership skills and industry insights.
Find out more about the Building Construction Management Minor.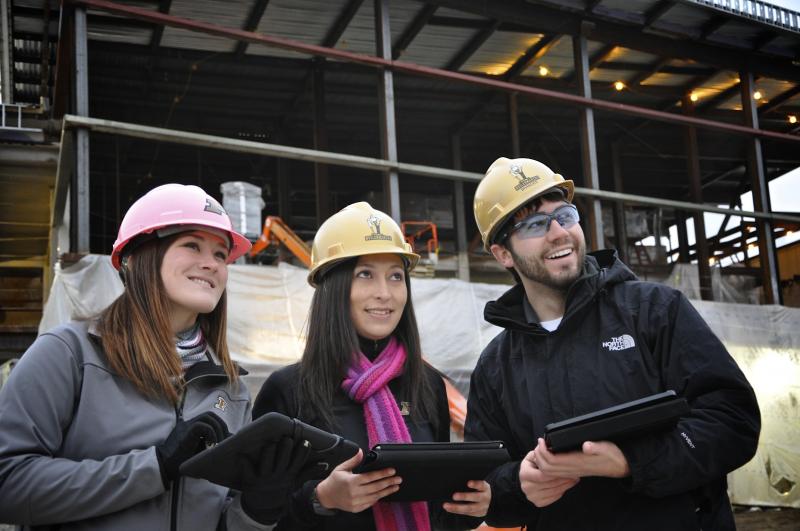 Special features
Take classes that offer hands-on experience in both field and office work
Learn from professors who have extensive experience in all areas of the construction industry
Gain valuable experience as you complete 800 hours of on-site construction work as part of your graduation requirements
Take advantage of the program's contacts within the industry during career fairs and special events on campus
Utilize the program's stellar reputation and coursework to provide greater chances at employment after graduation
Share your knowledge (and learn more yourself) on study abroad excursions

My degree from Purdue was instrumental in starting my career. Purdue's reputation for excellence and two Purdue alumni that worked for my first company were the primary reason I was hired by Bechtel in 1981. Purdue did an outstanding job of preparing me for the workplace, technically and also from a work ethic standpoint.
Thomas Shelby
Building Construction Management '81
Placement Data
| Number of Graduates | Percent of Grads Reported | Placement Rate | Average Salary |
| --- | --- | --- | --- |
| 53 | 100% | 100% | $53,505 |
Zero-energy homes
Construction Spanish
Healthcare construction
Weatherization
In addition to the fees charged to all Purdue students (technology fee, repair and rehabilitation fee, student fitness and wellness fee), students in the Purdue Polytechnic Institute pay a differential general service fee of $286.00 each semester.
Full information about tuition and fees is available on the Purdue Bursar's Office Web site.
Add an international perspective to your education by taking advantage of study abroad opportunities. College-wide, there are nearly 47 programs that offer educational experiences in another country. Experiences can last a week, a month, a summer or a semester depending on the program. The list of study abroad programs, internship and service learning options is updated annually.
In the past, BCM students have taken advantage of experiences in Ireland, China, Saudi Arabia, Dubai, Costa Rica, Germany, Poland, Australia, Singapore, and Summer at Sea.