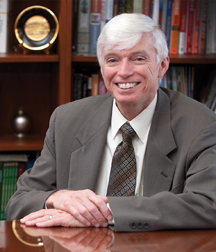 One of the greatest challenges facing the college is related to creating and maintaining an academic community that reflects the diversity of our country. Inclusivity is based on valuing individuals from all diverse categories. The more we include all people from every perception of diversity, the more ideas we have from which to select and the greater the opportunity we have for innovation yielding a greater opportunity for our growth and success.
Innovation comes from ideas, and lots of them. Ideas come from people, all kinds of people. To this end, the more inclusive an organization is in welcoming people to share their ideas, the more ideas are available to select from to be innovative; and, the more innovative an organization the greater the chance for growth. Inclusivity spawns growth. It is as simple as that.
We have begun to focus our efforts to increase the number of women and minority students, faculty, administration, and staff in our college.
Enhancing Educational Experiences
When you look at the demographics of our students and faculty we have a very low percentage of women and minorities. We need to recognize the importance of educating students to live and work in an increasingly diverse society. Studies have shown that faculty diversity (especially race and gender) is linked to curricular change; the inclusion of issues of race, class, gender, and sexual orientation in the educational process; diversification of scholarship and pedagogical perspectives; and increased support for diverse students. Studies on cognitive development show critical thinking, problem-solving capacities, and cognitive complexity increase for all students exposed to diversity on campus and in the classroom. The presence of diverse students enhances the educational experiences of all students, leading to the broadening of perspectives, increased exposure to alternative viewpoints, and more complex discussions and analysis. There is also some evidence to suggest the link between campus diversity, particularly structural diversity, and increasing attractiveness of admissions, fundraising, career opportunities, and community relations. Diversity enhances the country's competitiveness by effectively developing and using the talents of all citizens. The positive effects of a vibrant, diverse academic community has wide-ranging positive effects, which is why we need to embrace diversity at all levels in the college and work together to increase the diversity of our faculty, staff, and students.
We can dramatically increase the diversity of our faculty and students by making a commitment where we all take a role. That commitment will start in the dean's office and become part of the culture of our college.