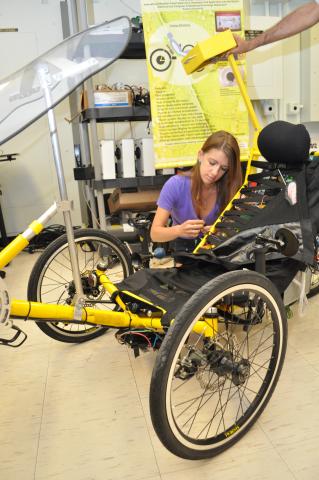 Helping to Solve Global Energy Challenges with Global Partners
State of the art, industry sponsored, application oriented power electronics hardware development and testing facility for research  in DC-DC converter, motor drives, ultracapacitor integration, and education.  
Efficient Power Conversion (EPC) company from El-Segundo, CA is our new industry partner in the motor drives area. EPC is a global leader in Gallium Nitride (sGaN) transistors.  We have developed a PCB for EPC's eGaN FETs.
New Advanced Power Electronics course gives students real-world dc-dc converter design and hardware development experience, including EMI mitigation, GaN based design, magnetic design, planar magnetics construction, and testing for standards.  Design tools such as PLECS, PowerEsim, and dSpace are used frequently.  Wurth Elektronik and Coilcraft design kits make magnetic design enjoyable. 
We want to thank the following companies for their generous support