CONVENIENT LOCATION.
SERIOUS PURDUE DEGREE.
Polytechnic Statewide offers a wide range of undergraduate degrees and certificates across Indiana.
The Purdue Polytechnic degree you want, from the location you need!
Take your next small steps to an exciting, tech-centric career with a degree from a Purdue Polytechnic location near you. Having a degree or a certificate from Purdue Polytechnic tells employers you have the technical abilities and leadership skills that make you the right candidate for their job. And, with nine locations throughout Indiana – in addition to West Lafayette – there's a Purdue Polytechnic location near you!
FILLING THE GAP
With a culture of interdisciplinary collaboration, risk-taking and diversity, the Purdue Polytechnic Institute's Office of Research encourages big ideas and novel approaches. Learn more about the Polytechnic's Research Impact Areas and graduate research opportunities.
IN THE NEWS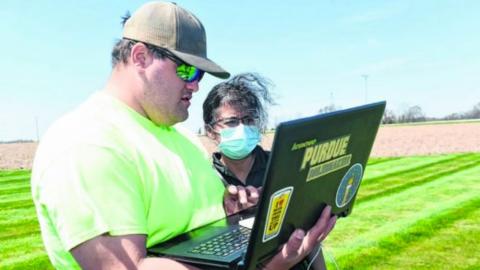 Purdue Polytechnic Anderson and Ninestar Connect, a cooperative offering electricity, water and fiber optic services in Hancock County, Ind., are working together to engage students and the...
Nineteen teenagers participated in a successful robotics STEM camp held by Purdue Polytechnic Columbus especially for Black students.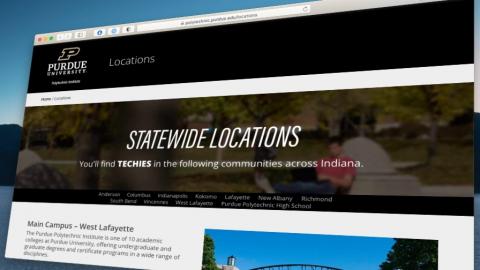 During summer 2020, Purdue University's Polytechnic Institute took over delivery of all coursework for the college's locations outside of West Lafayette. For a few of our locations...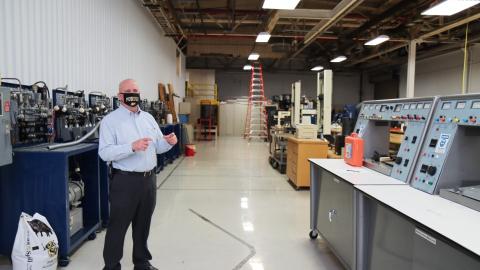 Purdue Polytechnic's Kokomo location now resides inside the newly renovated Inventrek Technology Park, which features expansive lab space for mechanical engineering technology and...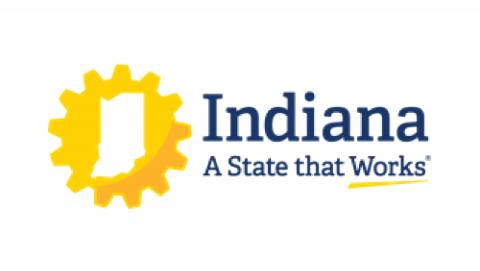 Students at Purdue Polytechnic Anderson and Purdue Polytechnic Columbus will collaborate with Mursix Corporation and Cummins Inc.
Purdue Polytechnic's Kokomo location has a new, larger home at Inventrek Technology Park.