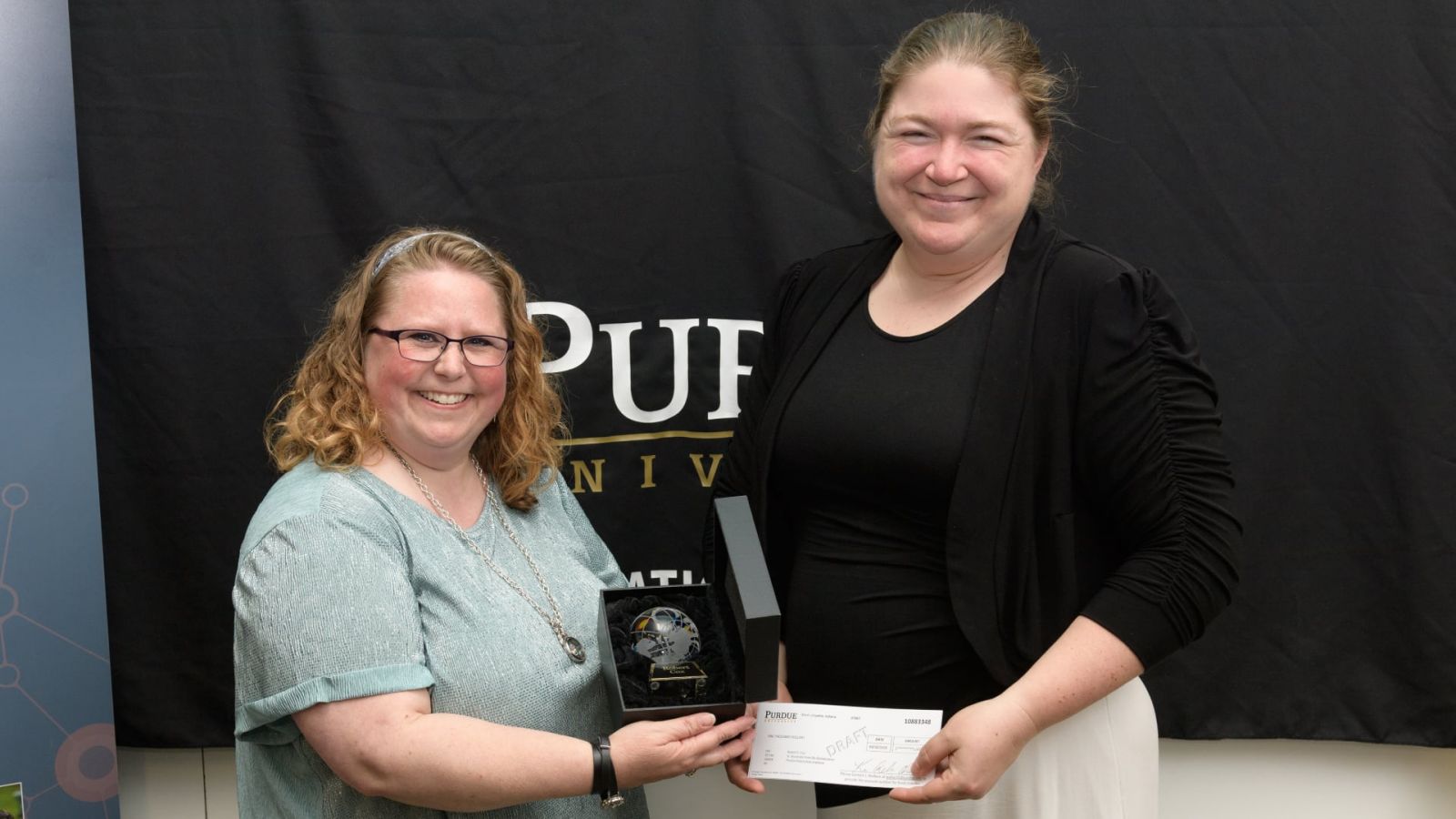 Purdue's Office of International Students and Scholars (ISS) honored two members of Purdue Polytechnic's Office of Globalization with awards on April 16. Misty Clugh, administrative assistant, was given the Outstanding ISS Liaison Award, and Robert Cox, senior associate dean, was presented with the Vision Award.
"These awards represent how much Misty and Prof. Cox are valued by the Office of International Students and Scholars," said Kris Acheson-Clair, director of Purdue's Center for Intercultural Learning, Mentorship, Assessment and Research (CILMAR). "We appreciate their drive to maintain a strong cross-campus partnership with our office, stay current on our processes and procedures, and add constructive feedback that helps propel our office forward. Besides continually counting on them, we enjoy working with them."
The Polytechnic's Office of Globalization is responsible for developing engaging and academically relevant study-abroad programs. They manage nearly three dozen international excursions that include more than a dozen different countries, ranging in duration from a week to an entire semester.
The Office of International Students and Scholars is committed to the internationalization of Purdue University by providing services and support to international clientele and various University departments and offices. The Office of ISS strives to enhance the academic, cultural and social pursuits of Purdue students and scholars from abroad through knowledge and expertise in recruitment, admissions, immigration and advising.