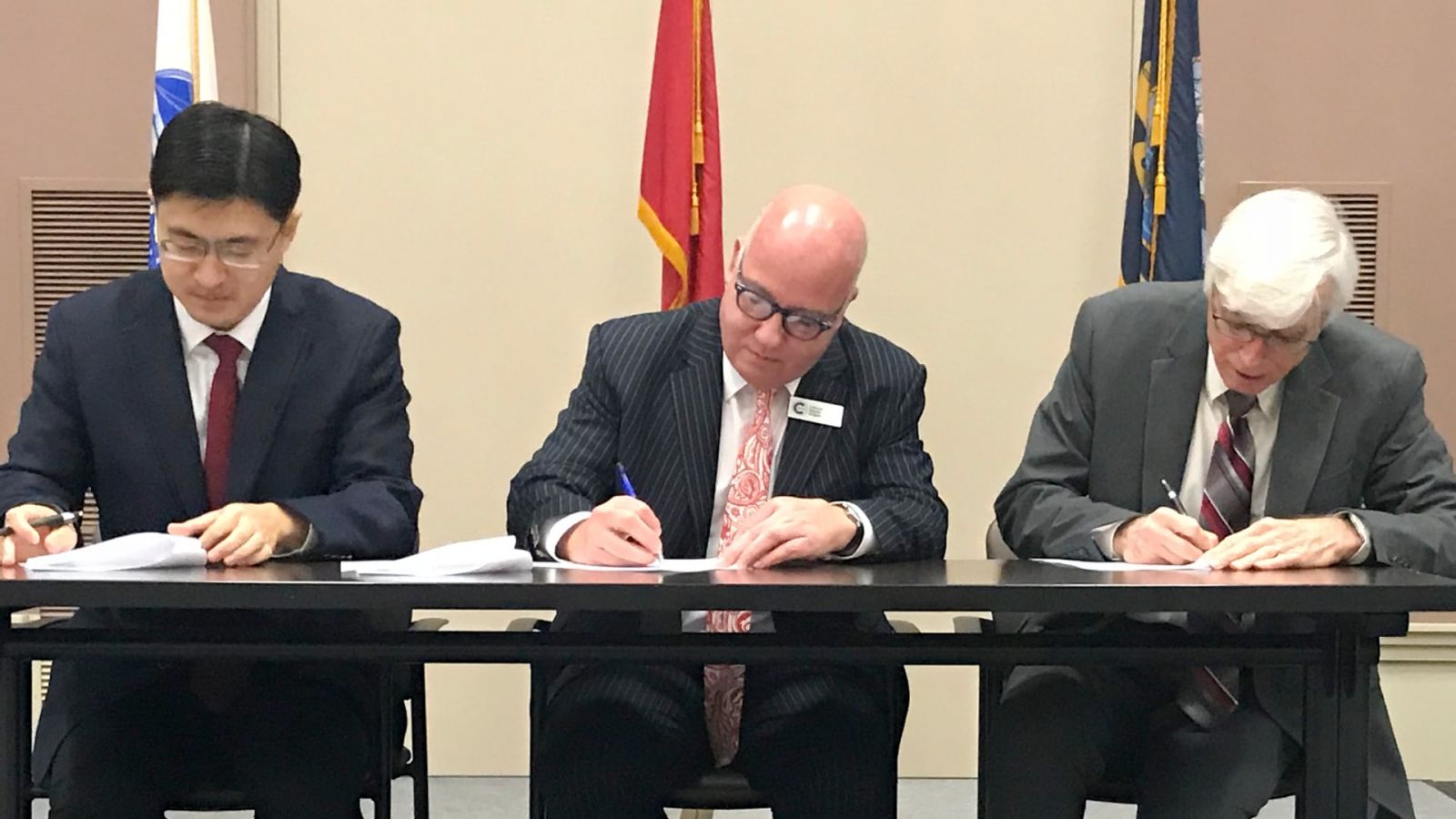 A dual Master's Degree in Defense Engineering and Technology is first of several programs to be offered

Two of Purdue University's 10 academic colleges, the Polytechnic Institute and the College of Engineering, are partnering with Cranfield University, a United Kingdom-based university focused on technology and management, to offer a suite of graduate-level education programs that will support the U.S. Department of Defense (DOD). The first offering will be a dual Master's Degree in Defense in Engineering and Technology, with a specialization in expeditionary warfare, which is the deployment of a country's military forces to fight abroad. This dual master's degree initially will be offered at Purdue at WestGate in Odon, Indiana.
The dual-university partnership will enable military personnel and civilians in the scientific, engineering and technology communities affiliated with the DOD, and their partnering contractors, to study for degrees in defense engineering. The new curriculum will cover vehicles, conventional weapons and electronic warfare systems and sensors used in expeditionary warfare. It will introduce students to the critical issues and constraints associated with modern expeditionary warfare systems, with special attention given to recent advances in global defense technologies, and the analysis and evaluation of systems against change and threat developments.
"This collaboration is the full realization of what Purdue at WestGate is intended to be, an example of our commitment to the region," said Doreen Gonzalez-Gaboyan, associate director of workforce engagement for Purdue Polytechnic.
U.S. Navy Capt. Mark Oesterreich, commanding officer of Naval Surface Warfare Center, Crane Division (NSWC Crane), is pleased with the partnership. "This partnership demonstrates how expertise in Defense Technology Education can be leveraged in direct support of our mission, with the added benefit of investing in our current and future workforce. Net result will be quicker results and better solutions," said Capt. Oesterreich.
"The Polytechnic is pleased to play a role in the local economy by contributing to workforce development for the State of Indiana," said Gary Bertoline, dean of Purdue's Polytechnic Institute. "Furthermore, because the Polytechnic has study abroad partnerships with technology universities across the globe, we're excited to now have Cranfield University as a global colleague."
"As the largest among the top 10 engineering colleges in the U.S., Purdue Engineering is excited to further strengthen the partnership with Navy NSWC Crane in Indiana, to launch joint efforts with colleagues in the UK, and to bring innovative learning to workforce development," said Mung Chiang, the John A. Edwardson Dean of the College of Engineering at Purdue University.
Amer Hameed, professor in Defence Engineering and director of Defence, Security and Technology at Cranfield University, said, "We are honored to be partnering with Purdue University to deliver this program to Department of Defense staff and look forward to offering further courses. This first master's-level degree will provide graduates with the technical qualities, transferable skills and independent learning abilities necessary to make them effective in organizations that design, develop, procure or operate military expeditionary systems. Partnering with Purdue University will act as a capability multiplier."
About Purdue Polytechnic Institute
The Purdue Polytechnic Institute is one of 10 academic colleges at Purdue University, offering undergraduate and graduate degrees in a range of disciplines: aviation, computing, construction management, engineering technology, technology leadership and technology education. In addition to Purdue University's main campus in West Lafayette, Indiana, Purdue Polytechnic offers select degree programs in nine Indiana communities.
###
Media Contact:
Melissa Templeton
Director of Marketing and Communications
Purdue Polytechnic Institute
templetm@purdue.edu
(765) 496-0094
Additional information: