Join ECET alumni and industry leaders for a discussion about Smart Health Technologies.
Michael Evan Kelly '89, Business Leader, GE Lunar, Bone & Body Composition, Women's Health (DGS), GE Healthcare Systems
Don Malackowski '88, Director of Advanced Technologies Development, Stryker Instruments
George Pazak '79, Field Service Engineer, Philips
Ed Carlson '72, Division Director of Engineering, Franciscan St. Elizabeth Health
Karen Waninger '85, Clinical Engineering Director Community Health Networking, Inc
Biographies of the presenters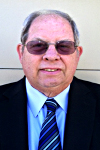 Ed Carlson's first position after graduation was with CTS Corporation in Elkhart, Indiana as a Quality Engineer from 1972-1975. He then took a position St. Elizabeth Hospital in Lafayette in 1975 in the plant engineering department. He was quickly promoted to Director of Engineering. In the nearly four decades since that time he has had administrative responsibility for all Engineering  activities which has involved the development of the Clinical Engineering Department, major remodeling projects in the St Elizabeth and IU Health Arnett hospital buildings, maintenance of all facilities, and the planning of the new Franciscan St. Elizabeth East hospital.
While employed with Magnetic Resonance Imaging, GE Medical Systems, Mike Kelly started out developing image quality testing procedures for use during product development and in product field service. From there, he advanced to leadership roles in engineering and in product development.  In 1998, he helped start GE Healthcare's service technology team as manager of advanced platforms and architecture and was co-inventor of two patents for remote and proactive/predictive systems monitoring and fault analysis.  During this time, Mike also became a certified six-sigma Master Black Belt in both DMAIC and DMADV disciplines. In 2003, Mike became the GM, Engineering (R&D) for GE Healthcare's refurbishment and remanufacturing business and then added responsibilities to design and build low cost X-ray and CT systems with teams located in the US, Europe, and Asia.  In 2006, Mike was named GM for Service Design and Lifecycle Engineering for GE HealthCare and also led cost productivity and IT applications development for GE's $2B Healthcare service business. His team was located in the US, Brazil, Europe, and Asia and worked across all of GE Healthcare product lines.  In 2011, Mike became leader for GE's Premium and Performance Mammography business and led development and introduction of several new breast imaging technologies. On March 1, 2013, Mike was named Business Leader of GE's Lunar business which is the world's market share leader in Bone Mineral Densitometry systems (Ultrasound and X-ray) for early detection of bone health and also provides very accurate measurement of body composition (bone, lean muscle, and fat).
As vice president of research and development for Stryker Corporation's IMT business unit, Don Malackowski is responsible for developing technology platforms and architectures for the company's strategic programs.  Malackowski has more than 25 years industry experience in the technology field with the last 17 years focused on medical devices.  Don has been honored multiple times by his employer with the Shaping the Future Award and has been named on 23 issued patents with another 32 pending with the U.S. Patent Office.  In addition to his professional career, Malackowski is also active in the local community helping to inspire future engineers through the mentoring of local FIRST teams. Prior to joining Stryker, Malackowski held a number of engineering positions working in the field of electrical metrology culminating with the position of vice president of engineering at UTEC.  Malackowski earned his Bachelor of Science Degree from Purdue University in 1988 and was named a Distinguished Technology Alumnus in 2009.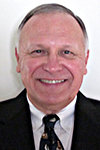 While working for Phillips Medical Systems, George Pazak has been responsible for account management for hospitals in Northwest Indiana and the Chicago area.  He serves as the project manager for both large and small installations/upgrades of equipment and is the instructor on all models of the Anesthetic Gas Module.   Pazak also makes sure field service engineers and third party contractors are in compliance with the latest industry standards. Prior to his role at Phillips, George worked as a Regional Field Service Engineer for Agilent Technologies and a Customer Service Engineer for Hewlett Packard. George served in the United States Coast Guard Reserve for 29 years and is a retired Commander.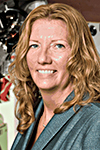 Karen Waninger graduated with a BS ET from Purdue University, West Lafayette campus, in 1985.  As she was finishing her degree, an internship with the Clinical Engineering department at St. Elizabeth Hospital in Lafayette led to a part time position there as a Biomedical Equipment Technician. Fascinated with the healthcare environment from the first day, Karen accepted a full time position after graduation, and advanced to the role of department supervisor before moving on to pursue additional opportunities ten years later. From field service manager with an independent service organization to the national director of regulatory compliance, Karen continued to seek positions that offered professional growth within her chosen profession of Healthcare Technology Management (HTM). Currently, Karen serves as the Director of Clinical Engineering for Community Health Network in Indianapolis, which allows her to stay actively involved with the Indiana Biomedical Society and the Association for the Advancement of Medical Instrumentation (AAMI). She has presented educational sessions at numerous regional and national conferences, is a contributing writer for TechNation magazine, and is a member of the Executive Committee of the AAMI Technology Management Council. In addition to being pictured (twice) on the cover of 24 X 7, one of the leading Healthcare Technology trade magazines, Karen has been honored as the recipient of two national awards in recognition of her efforts to help advance the profession. She was the first recipient of the MD Publishing Professional of the Year award in 2011, and was recognized as the HTM Leader of the Year at the AAMI Annual Conference in May of 2013.