We work together to develop and apply technologies that support and enable healthy and sustainable communities. Our faculty and students develop solutions within or between transportation systems, the built environment, applied engineering, materials science, Internet of Things (IoT), environmental quality, and healthy living through both detailed and systems-level thinking.
Current Projects
Numerous faculty from Purdue Polytechnic who participate in research and programs at the Indiana Manufacturing Institute will be able to use the new Manufacturing Design Laboratory, a research space that will focus on infusing Purdue resources and statewide manufacturing expertise into digital manufacturing technology.

Gozdem Kilaz and Petr Vozka are working in the Fuel Laboratory of Renewable Energy (FLORE) to optimize a new chemical conversion process to transform plastic waste into useful products.
Xingtao Liu, graduate teaching assistant in engineering technology, conducts research with Xiaoming Wang, assistant professor of engineering technology, on how grain refinement occurs in aluminum. With this information, the aluminum casting industry may create fewer defects, improve product quality and reduce energy usage during manufacturing.
Involved Faculty Expertise

Advanced Materials
Autonomous Systems
Building Systems
Energy & Power
Health Applications
Infrastructure Applications
Manufacturing & Processes
Sustainability
Transportation
Reference Documents

Faculty Champion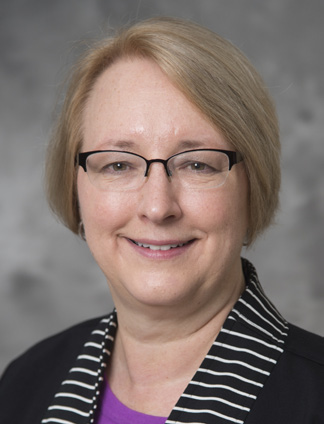 Mary Johnson
associate professor of aviation and transportation technology
"Our collaborations will produce socio-technical solutions that increase the health and sustainability of our communities across many aspects and levels of society."
Funding Opportunities

Explore our research impact areas