Discovering Opportunities in Technology

Discover why women are pursuing degrees and career options in the Purdue Polytechnic Institute!
Available to 11th graders only.

Participate in:
Hands-on lab activities
Academic break-out sessions
Social activities with members of the Women in Technology (WiT) student organization
Camp Dates

DOiT! is scheduled for March 7-9, 2019.
Cost and Accommodations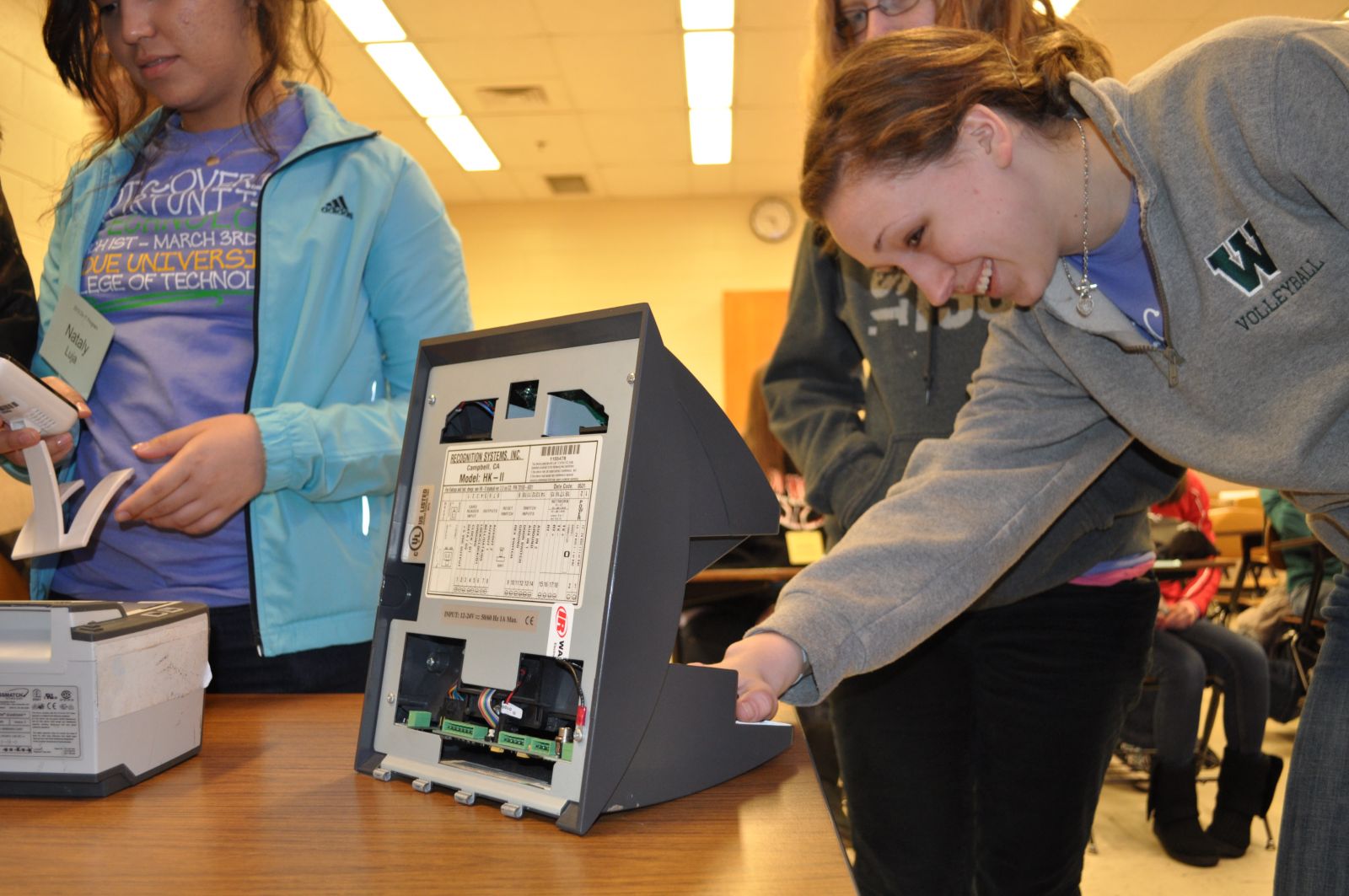 $125 per person, including a two-night stay at the Purdue Union Club Hotel, all meals, and activities.
Scholarship assistance is available for those with financial need.
Schedule

Check-in begins Thursday, March 7 at 1 p.m.
A full schedule will be emailed to students registered to attend.
Sample Schedule
7:00-7:50a Breakfast (Wiley Hall)
8:30-10:00a Purdue Airport Info Session and Tour
10:30-11:50a Cultural Center Tour and Talk
12:00-12:40p Lunch
12:50-1:30p Envision Center Tour
1:40-5:00p Academic Sessions
5:30-6:00p Honors College Tour
6:15-7:00p Dinner (Ford Dining)
7:30-9:00p Rec & Wellness swim, workout, free play
9:30-11:00p Movie Night
11:00p-7:00a Quiet Hours
Registration

Registration is closed. Fill out this form to be notified when registration opens.
If additional information is needed or you require an accommodation or special assistance due to a disability, email techrecruit@purdue.edu or call 765.494.4935.
Questions?

About the program and scholarships​
Contact the Polytechnic main office
765-494-4935