Technology Expanding All Minds

For rising 8th, 9th and 10th grade students

Come explore the many ways women in technology can help make a difference in the world!
Technology is not just a machine or the latest gadget. It also involves creative thinking, teamwork, hard work and innovation.
You will discover:
new uses and ideas in computer graphics
information technology
aviation
construction management
leadership
applied engineering.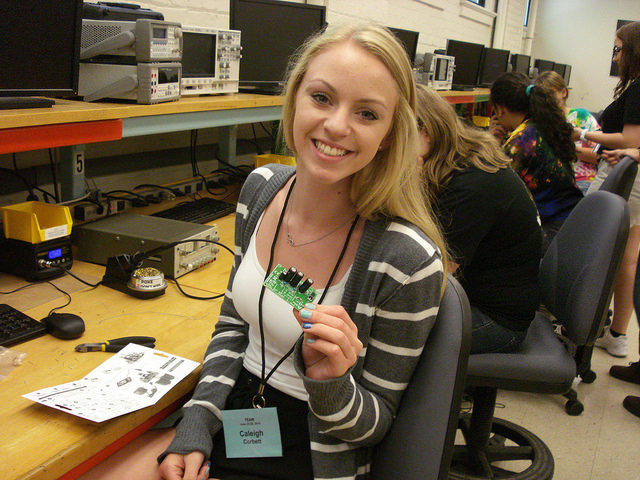 Camp Dates

TEAM is scheduled for June 25 - 29, 2017.
Applications for TEAM will be available mid-April.
Cost and Accommodations

$275 per person, including all accommodations, meals, and activities. This camp is hosted by the Purdue Polytechnic Institute Diversity Office.
Check-in time is June 25 between 2:30 and 3:30 p.m. (EST).
Program will begin at 4:00 p.m.
Registration

Registration is not yet open for this year's program.
Questions?

About registration:
Contact Stephanie Botkin
Purdue Conference Division
(765) 494-3253
smbotkin@purdue.edu
About the program:
Contact Toni Munguia
Director of Recruitment, Retention, and Diversity
765-494-4935
amunguia@purdue.edu