Multidimension​al Technological Innovations for Water-Linked Health & Wellness

A Bilateral Purdue – India Engagement​

(Supported by the office of Vice-President Engagement, Purdue University)
Purdue PIs and guest participants:

Suranjan Panigrahi (Electrical and Computer Engineering Technology); Ron Turco (Agronomy); Venkatesh Merwade (Civil Eng.); Nicole Widmar (Ag Econ.); Jennifer Freeman (Health Science), Laletendu Acharya (Consumer Science), Elizabeth Hart-Wells (Purdue Research Foundation)
Indian Collaborators - IIT Kharagpur:

S.N. Panda, R.K. Panda, Koel Chaudhury, K. Raju, M.D. Behera
Other Collaborators:

NGOs from India, UNICEF India, and other professionals.
First Take-off Meeting – March 3 -6, 2013. IIT Kharagpur Campus, India.

See the meeting agenda (March 3-6 event)
Our vision:

Our vision is to develop portable and integrated smart systems to detect, prevent, and manage water-linked health and wellness issues. We will achieve this goal via prioritized research, education, innovation, and entrepreneurship activities.
Our Framework: SWADIN (Sustainable Solution With Appropriate Technological Development and Innovation)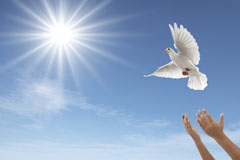 "SWADIN" Means Freedom
This framework (SWADIN) means freedom or liberation in "Sanskrit", an Indian language. Thus, the implication is to help the users to be free from a problem using our solution. This framework involves the stakeholders or users (part of reverse innovation) to identify the need, while carefully considering the associated social, economical, emotional (psychological), technical, and political constraints. With the identified "end-product in mind", we focus on developing or adapting technology that is innovative and uses locally or regionally available resources. To further enhance sustainability, we will engage the stakeholders (the victim of the problem) to be a part of the solution. Thus, these stakeholders become advocates of the solution and some stakeholders could incorporate entrepreneurship skills to support the commercialization of the developed solution. The global partner can be engaged in the upstream end of the value chain for technological development, research, and associated activities.
The Segments We Address:

Water quality issues: Pesticide, heavy metal, pathogen contamination in water, pollution, current research activities, and future needs and challenges, how they affect human health and wellness.
Water resources and management issues: Water resources, and management, climate change, monsoon pattern and flood, flooding, future needs, water storage, health issue.
Sensors and information technology: monitoring systems for detection, prevention, and management; cell-phone based tools or systems; alert system, future needs, related health and wellness issues.
Social, economical, and consumer issues: Social, cultural, gender and equity issues, consumer behavior; challenges, needs.
Educational Corner: joint offering of courses; informal learning and collaboration, research collaborations; joint offering of courses; roadblocks; student and faculty exchange.
Technology Transfer, innovation, and commercialization: Funding opportunities and prioritizations; intellectual property and technology transfer; applicable policies and laws; involvement of small scale and local business for technology transfer; collaborations with NGOs, governmental and local organizations in technology transfer, diffusion of technologies; communication campaign for sustainable adaptation.