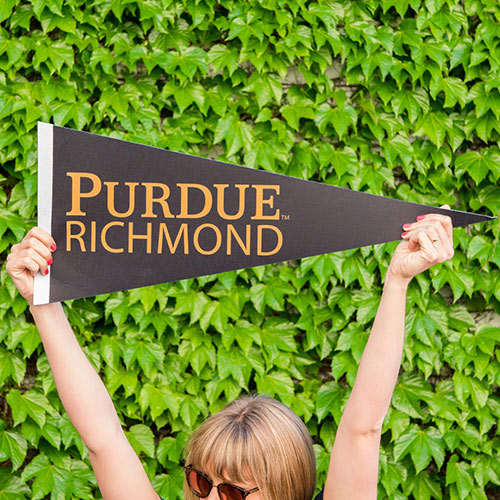 50th Anniversary Campaign
The first 50 donors receive a Purdue Richmond pennant and commemorative 50th Anniversary pin.
Why are we raising funds?
We are currently in a space that was created when Purdue Richmond offered 5 Associate Degrees. Our school now offers 9 Bachelor's Degrees and we've outgrown the space we're in.
Our Goals
We're trying to keep costs down while collaborating with our campus partners, Ivy Tech and IU East, for the benefit all our students.
A recent agreement with Ivy Tech will allow us to move the Purdue Engineering Technology labs into McDaniel Hall. In exchange, we can utilize each other's equipment and resources.
With the space that will be opened in Tom Raper Hall, we plan to configure classrooms and labs that will benefit Purdue students, as well as IU East students, local high school students, and the community. We'll have room for another computer lab, an active learning space, an ideation studio/makerspace, and a distance learning room.
Every move is designed to cost the least amount and have the biggest impact and the most students in our community.
Thank you for your support!