The Purdue University Cybersecurity Camp is the only residential GenCyber student program in the state of Indiana and the surrounding Midwestern states created for girls entering 9th - 12th grades.
The Cybersecurity Camp's foundational courses (Programming, Cybersecurity, and Networking) allows girls to explore an interest in cybersecurity through topics such as Cybersecurity First Principles, ethics, and online safety.
In addition, the girls will also attend eight cybersecurity electives:
High Tech Crime Unit
Wireless Security
Digital Forensics
Homeland Security
Mobile Forensics
Catching Phish
Robotics
The Cybercriminal
Camp Dates

The Purdue Cybersecurity Camp is scheduled for June 9th – 14th, 2019.
Cost and Accommodations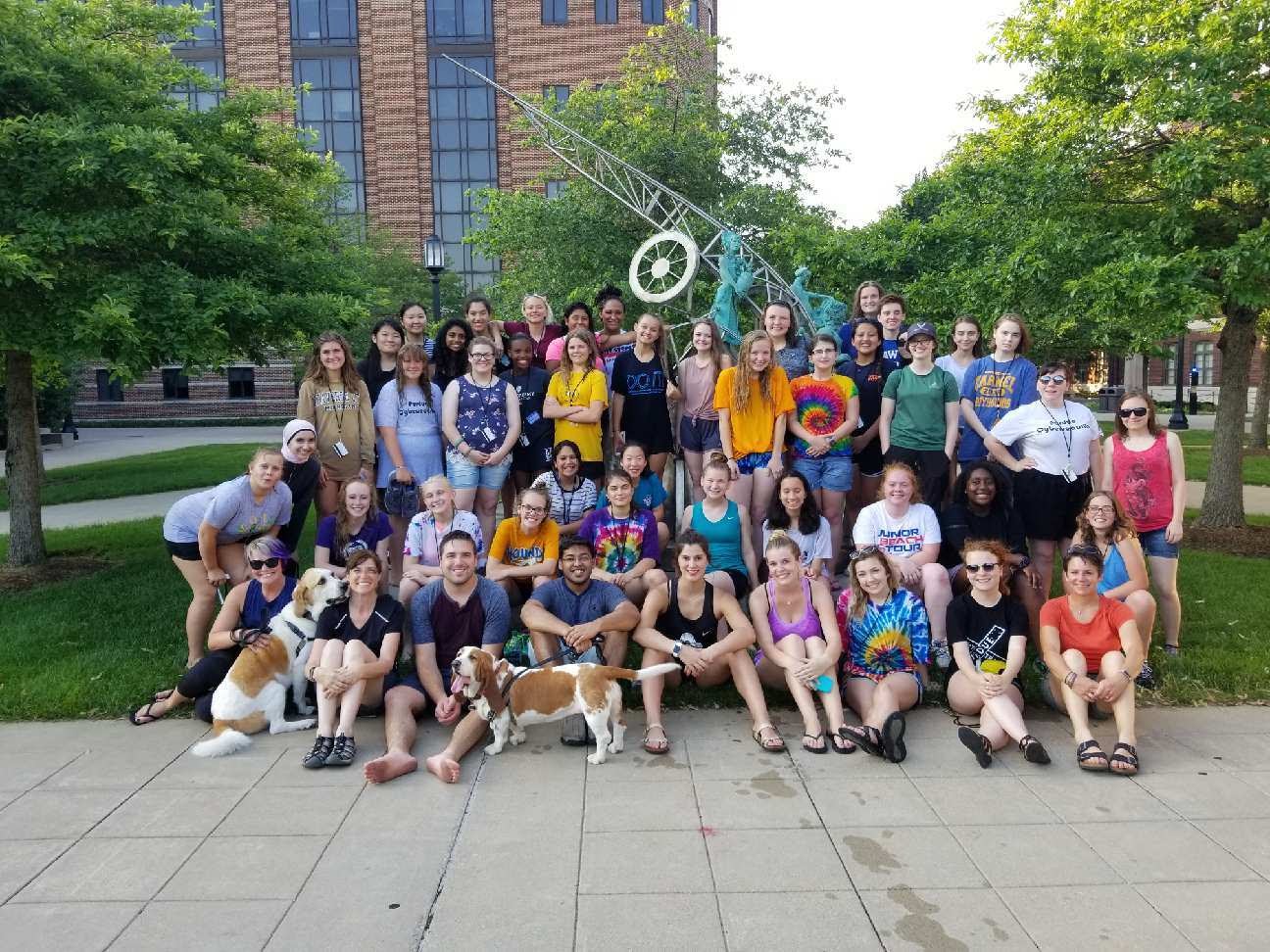 The Purdue Cybersecurity Camp is FREE to all accepted female students! All program costs, including all accommodations, meals, and activities, are covered by the GenCyber grant received by Purdue's Department of Computer and Information Technology. This grant is funded by the National Science Foundation and the National Security Agency (NSA).
This is a residential camp. Students will be required to stay on-campus - no exceptions.
Check-in time is June 9th between 1:00 and 3:00pm (EST).
The program will begin at 3:00pm (EST).
Enrollment Application

We at Purdue University would like to know why you are interested in attending the 2019 Purdue Cybersecurity Camp. The residential camp is limited to 40 students who are incoming 9th - 12th graders, so you will be asked to answer a few questions regarding your interests in cybersecurity, and why you should be selected.
You are required to complete the application all at once (you cannot save and finish later). To help you prepare your application, we recommend having your answers finalized to the following questions, so you can "copy and paste" your responses into the online application:
Please describe your career goals (500 characters max)
Please describe any skills/classes/training/proficiencies relating to computer security. (250 characters max)
Please describe why you are interested in attending the Purdue Cybersecurity summer camp. (500 characters max)
You will also be asked to provide the contact information (name, phone, email) of a teacher or school administrator who is willing to provide a reference for you. So, please be ready with this information as well.
Once you know your responses to the essay questions, and have the contact information for a reference, you will be ready to complete the online application! All applicants will receive notification of their status (accepted/waitlisted/rejected) no later than May 1st.
Complete the online application here
Questions?

About registration
Contact Ethan Kingery
Conference Coordinator
Email: ekingery@purdue.edu
About the program
Contact Dr. Kathryn C. Seigfried-Spellar
Assistant Professor at Purdue University
Email: gencyber@purdue.edu
We want you to leave with a sense of awareness of cyber security issues and an appreciation for its impact on the individual and society at large. Overall, the Purdue University Cybersecurity Camp is dedicated to increasing awareness and interest in cyber security careers as well as increasing diversity within the cyber security field.