Carrie Berger, Purdue Polytechnic Institute Interim Dean, Associate Dean for Strategic Initiatives, and Clinical Professor

I am humbled and honored to serve as the Interim Dean of the Polytechnic Institute. I look forward to leading our college through this transition, and to working with our wonderful faculty, staff, students, industry partners and donors in a new way. As we make this transition together, I thought you might like to know a little more about me, so I offer this brief bio as an introduction.
I am originally from Wagoner, Oklahoma, a small rural town. I earned my B.S. from the University of Oklahoma and PhD from the College of Pharmacy at Purdue University. My technical background is grounded in cellular and molecular biology, specifically studying AAA-ATPases, a class of ubiquitous membrane proteins. After completing post-doctoral research at the University of Cincinnati Medical School, I took time off to start a family and we moved to Charlottesville, Virginia. When I rejoined the workforce, I pivoted my career away from my own scientific research to support the work of others. I held several positions with increasing responsibility at the University of Virginia in the School of Engineering and Applied Sciences (SEAS). My last position there was Assistant Dean for Research in SEAS. Since joining the Polytechnic Institute in 2014, I have served as Assistant Dean for Research, Associate Dean for Research, President's Fellow, and Executive Associate Dean for Research and Strategic Initiatives. I developed and still lead the research impact areas which have supported the growth of interdisciplinary research in our college. I currently lead the Inclusion, Diversity, Equity and Advocacy Steering Committee and chair the search committee charged with hiring our first Assistant Dean for Diversity, Equity and Inclusion. I met my partner in life at Purdue and we have been married for 23 years, and we have two sons. We built a pizza oven in our backyard and enjoy hosting pizza parties, which we look forward to doing again post-COVID.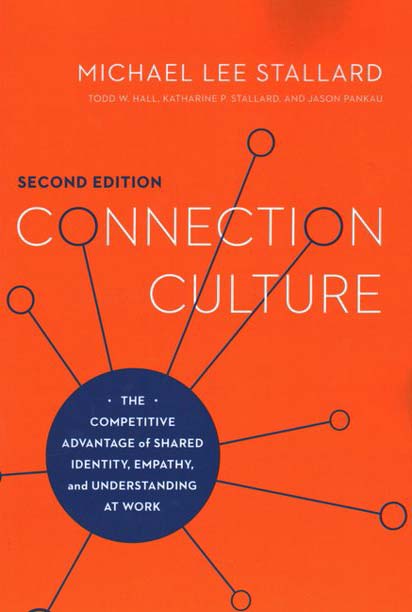 This book was recommended to me by a colleague, external to Purdue, that is developing artificial intelligence (AI) to support student connections with their universities. I decided to read it because building community is important to me and I am always seeking new approaches to explore. The author argues that connection comes when there is a shared vision, recognition of the value of individuals, and when everyone has a voice. This framing has helped me articulate the kind of workplace I want and given me ideas for how to achieve it.