Scheduling, Estimating, and Safety Lab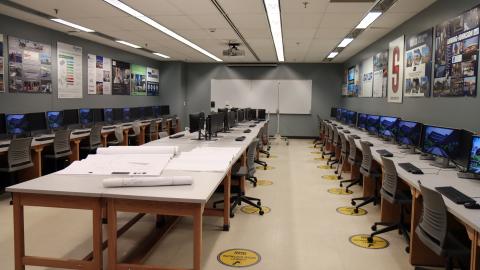 The Scheduling, Estimating, and Safety Lab (Knoy 416) provides 26 workstations for construction management technology students, providing access to numerous software packages for estimating and scheduling of construction projects. The workstations also are equipped with the latest Building Information Modeling (BIM) software, which is incorporated into many construction management technology courses. In additional to the computer workstations, the lab is an ideal location for displaying and hands-on use of the latest personal protection equipment and other construction safety equipment for workers in industry.
The Scheduling, Estimating and Safety Lab is adjacent to the Project Management Lab (Knoy 422).