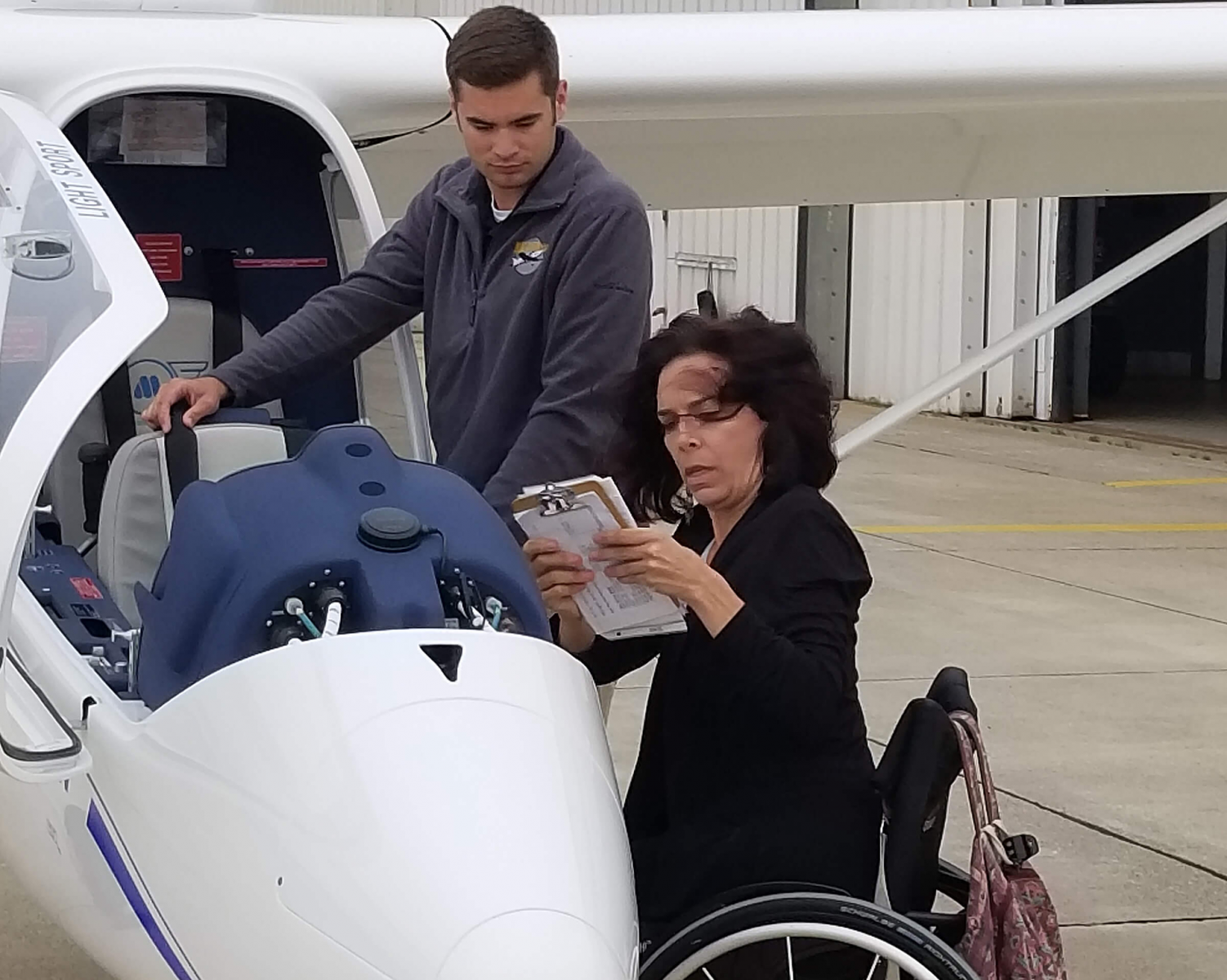 Students come to Purdue University to learn to fly, even as they're dealing with disabilities.
The Able Flight program is taking place this May and June for the 10th consecutive year at Purdue. Attendees for 2019 include a model who won Miss Wheelchair Georgia in 2015 and a paralyzed former U.S. Army Blackhawk helicopter pilot who is returning to flying with his Able Flight scholarship.
Students began with classroom work on the ground on Sunday (May 19) before beginning flights on Tuesday at the Purdue University Airport. The training is intensive, with students flying at least twice daily. Most fly in Sky Arrow LSA planes that can be adapted for hand controls with the instructor sitting behind the student.
"They don't let their disability slow them down," said Bernie Wulle, associate professor of aviation technology in Purdue Polytechnic's School of Aviation and Transportation Technology. "They're here for a purpose and are really motivated to learn and succeed."
Able Flight is a national nonprofit organization created by pilots to share the experience of learning to fly and enable people with disabilities to pursue that experience.
Read the full Purdue News article.
Additional information: