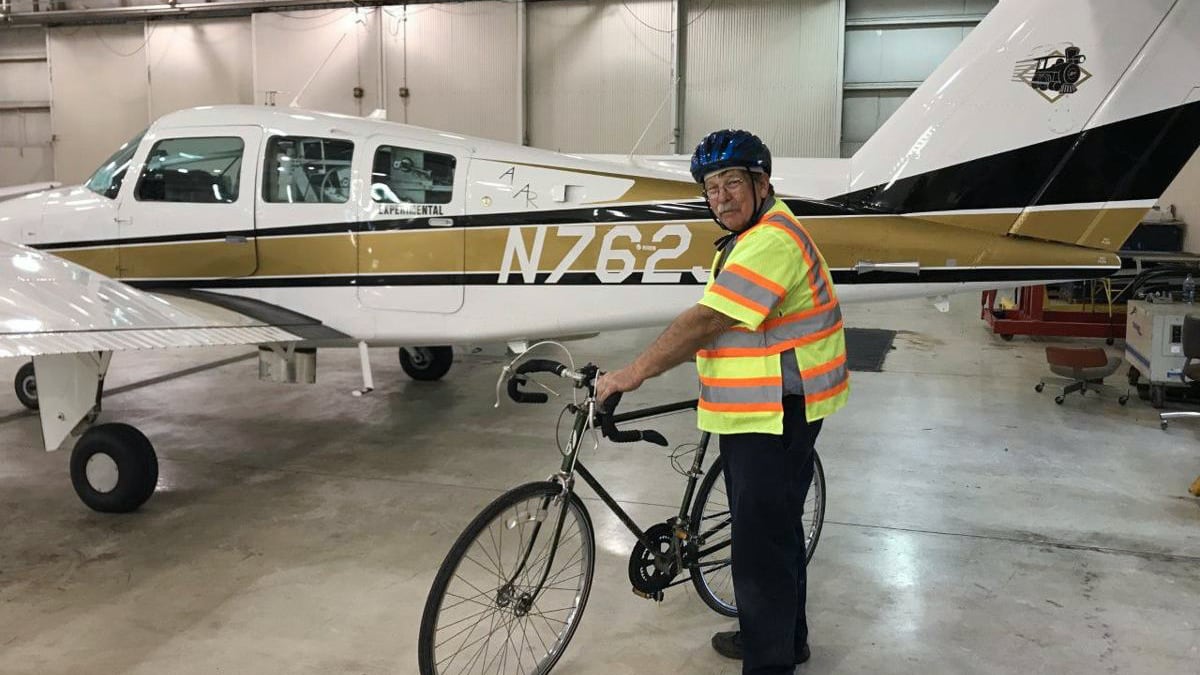 While most Purdue employees travel to campus by automobile, there's one who takes a 90-minute bike ride each direction between home and work. That's three hours traveling by bicycle on each of the three days per week he chooses pedal power over petroleum.
Brian Stirm, air operations technical specialist for Purdue Polytechnic's School of Aviation and Transportation Technology, started biking to West Lafayette from his Delphi, Indiana, home seven years ago.
"Been doing that [since] actually before the Hoosier Heartland Highway opened," said Stirm, referring to the modern, wide-shouldered four-lane road for State Road 25 that was completed several years ago, replacing the old, narrow two-lane route that was far less friendly to bicyclists. "I got permission from the construction company to allow me to ride on the road before they actually opened it."
Read the full Purdue Exponent story.
Additional information:

Purdue employee takes 'Bike to Work' to heart — from Delphi (Purdue Exponent)