Originally published in the 2015 edition of Innovation magazine
by Anna Schultz
Diane Utz describes one simple conversation as an "absolute turning point" in her career. It was the day when, after 15 years of work as a contractor and construction consultant, she decided to become a lawyer.
After graduating from Purdue in 1989 with a degree in construction management, Utz went to work for a national commercial general contractor and held roles that ranged from field engineer to area superintendent. She gained experience with multimillion-dollar projects ranging from tank farms to airports in Colorado, California, Oregon and Washington.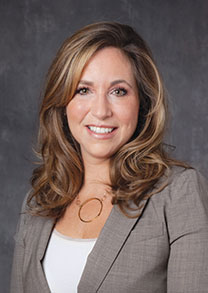 "The aspect I loved most about working on a wide variety of projects was that I was constantly learning something new," Utz says.
The more she learned on the job, the more she realized what a powerful tool a contract can be. After meeting a partner of a Seattle law firm and expressing an interest in construction law, Utz was recruited to be an inhouse construction consultant and got her first taste of construction defect litigation and insurance law.
"My role as consultant provided an amazing insight into construction litigation, and I found myself loving every aspect," she says.
After a few years of work as a consultant, the same partner who'd recruited Utz for the job asked her what she would do for a career if she could do anything. "My response was that I would become a lawyer," Utz says.
"He replied that if that was what I wanted, I could find a way to make it happen."
And she did. Utz has been practicing law for nearly eight years after graduating with honors from Seattle University School of Law. She knew from the start that she wanted to be a construction litigator but also considered being in-house general counsel for a large contractor.
"I'm really enjoying litigation at this point in my career, but I'm still not ready to discount that as an option in the future," she says.
After all, she's already proven to herself, her family, and her colleagues, that with an open mind and a great education, anything can be accomplished — at any point in life.