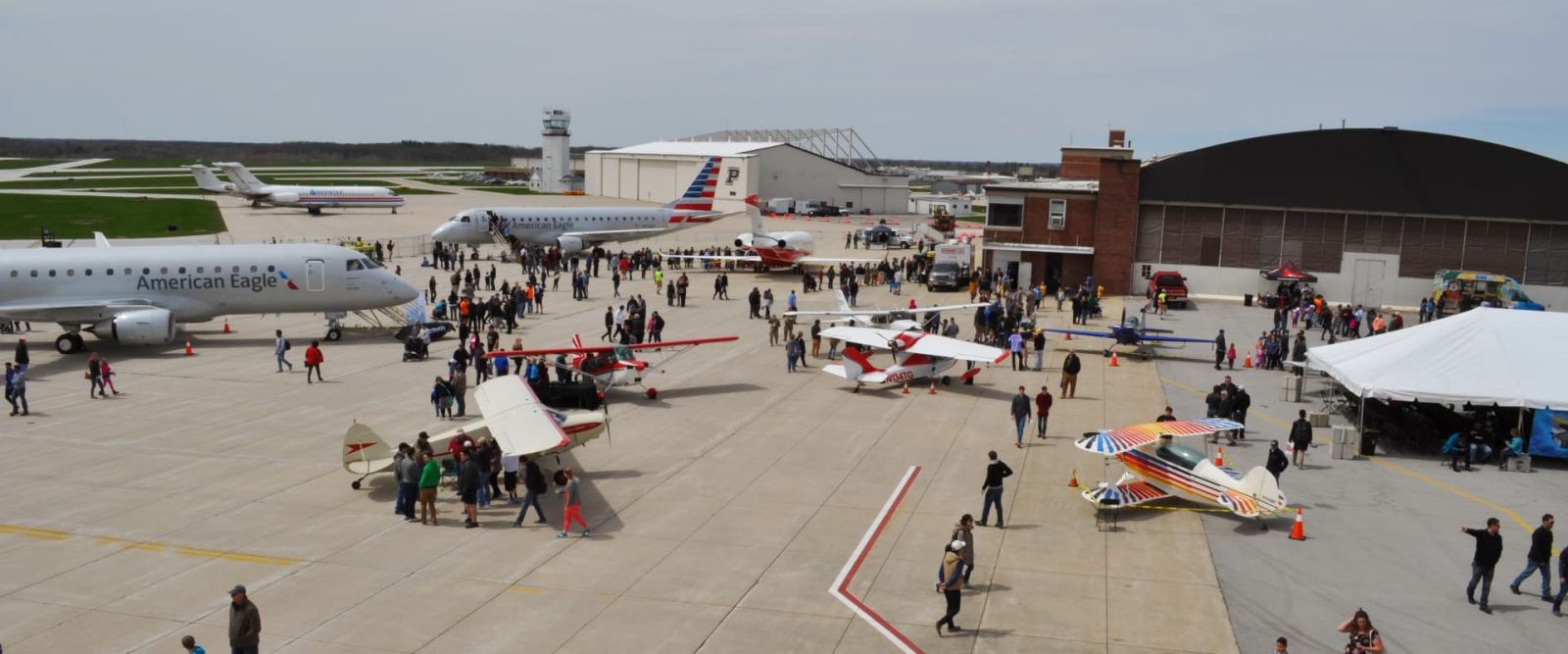 After a two-year hiatus, Purdue's Aviation Day will be held on Saturday (April 9) at the Purdue University Airport. The public event offers families a cost-free way to explore aircraft from different eras, hear guest speakers and view exhibits from the aviation industry.
"We are on track to offer our largest event since the original Aviation Day in 1911," said Nicolas Shelton, a sophomore majoring in professional flight and public relations chairperson for the Purdue Aviation Day student organization. "Through historical exhibits and featured guest speakers, we hope to highlight Purdue's influence on the past, present and future of the aviation industry."
Envoy Air, the presenting sponsor, will display an Embraer 175, a short to mid-range passenger jet. Various general aviation, airline and military aircraft, including the CRJ 700/900, Hawker 900xp, Citation Mustang, C-45, T-6, T-28, PT-26, Piper Seminole/Archer and Super Decathlon, will also be on display.
Featured guest speakers include Purdue graduate Heather Penney, a former F-16 fighter pilot who was a member of an Air National Guard squadron assigned to crash into Flight 93 during the Sept. 11, 2001, attacks. Authorization for her squadron to take off from Andrews Air Force Base was delayed, and Penney learned after an hour patrolling Washington, D. C.'s skies that Flight 93 had already crashed.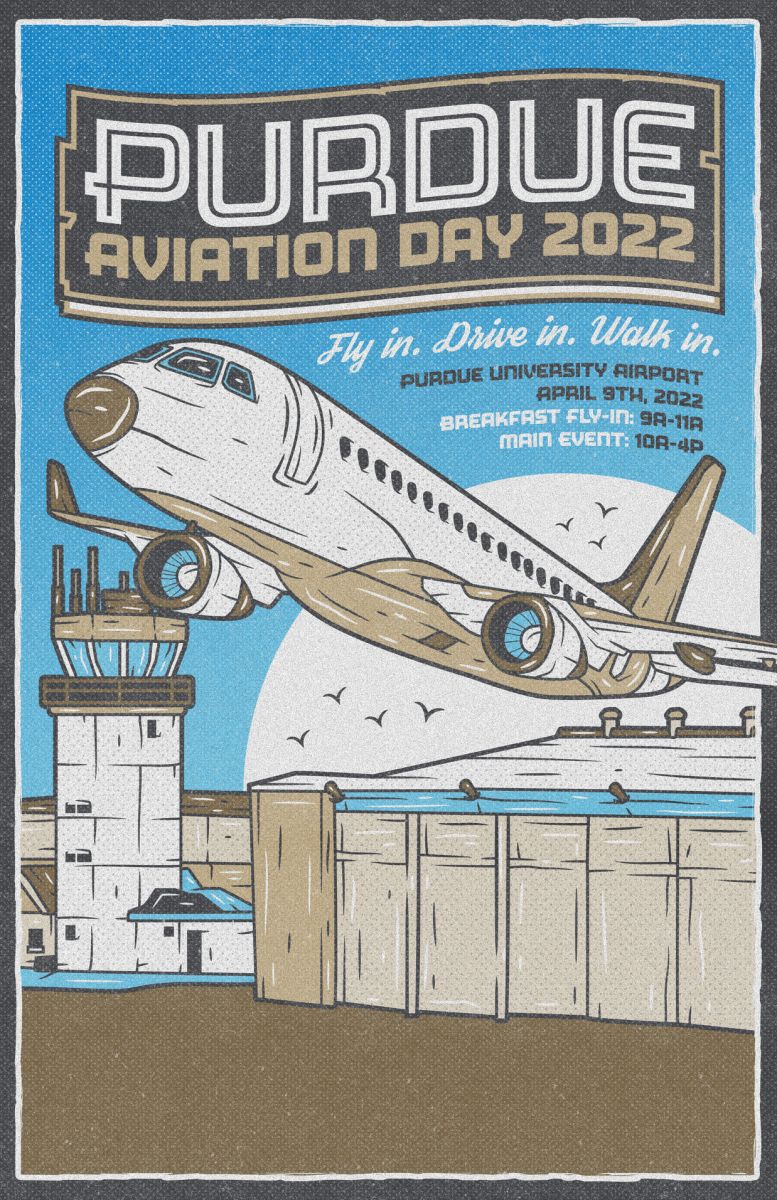 Capt. Doug Howard, a pilot at FedEx, and Thomas Carney, professor emeritus of aviation technology, are also scheduled to speak.
Hour-long activities for children include "Pin the Propeller" (11 a.m.), bingo (1 p.m.) and an airplane making contest (2:30 p.m.). Numerous all-day activities for young aviators will also be offered. See the Purdue Aviation Day's event details page for more information.
The annual aviation celebration is planned and executed exclusively by student leaders within the School of Aviation and Transportation Technology in Purdue's Polytechnic Institute. The original Purdue Aviation Day in 1911 attracted nearly 17,000 spectators to a grass landing strip on the site of present-day Elliott Hall of Music. It was revived as an annual event in 2016 at Purdue's airport, the first university-owned airport in the United States.
"Purdue Aviation Day: Aviation Reunited" will be held on April 9, 2022, from 10 a.m. to 4 p.m. at the Purdue University Airport, 1401 Aviation Dr., West Lafayette. Activities will take place in the Niswonger Aviation Technology Building, the Terminal Building, the hangars and throughout the airport grounds.
The event is free and open to the public; no tickets or registration are required.
General aviation pilots will be welcome to fly their aircraft to the event and attend a "fly-in breakfast" from 9 to 11 a.m. Pilots flying in are asked to register at https://forms.gle/dMMqjthVtpbYmbPg7.
Additional information