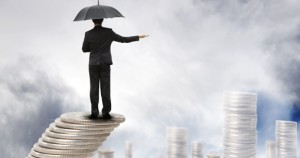 Technology graduates have a lot to offer a wide range of employers, and the extended forecast looks bright.
Indiana's Department of Workforce Development publishes "Hoosier Hot 50 Jobs." U.S. News and Money Magazine track the 100 Best Jobs. There is even a list for the Top 10 companies college students want to work for (and Technology graduates do!).
At the root of these lists is an attempt to provide direction and incentive to potential employees and job creators. They highlight opportunities for a wide range of skills, and most agree that the careers College of Technology students are prepared for are some of the most sought after. From computing to construction management, the majors within the College of Technology are proving to be high-demand degrees for the future workforce.
Consider this: the placement data collected by Purdue's Center for Career Opportunities shows Technology graduates getting hired at a higher rate than the University as a whole. Their starting salaries rank third behind the colleges of Engineering and Science.
With such good news now and on the horizon, the college should be bursting at the seams. Perceptions about a Technology degree and confusion about its relationship with Engineering have led many new students to choose a different major during their first year. The College of Technology and its majors see growth in the second and third year of a student's college career as they begin to understand the value of the college's offerings.
Jobs forecast
The academic departments within the College of Technology use a variety of sources to help them gauge the needs of the workforce. The main organization is the U.S. Bureau of Labor Statistics, which tracks careers and attempts to gauge demand for employees and skill sets. Most of the careers Technology graduates are prepared for stand to see growth through at least 2020, and a few can expect very rapid growth.
In addition, the Department of Aviation Technology relies on the Current Market Outlook released by Boeing. It tracks potential aviation careers globally, and the outlook is rosy, especially in the international markets. With larger airline fleets and increased traffic, the entire aviation industry is expected to see growth. That means great demand for workers at all levels, including those who graduate from Purdue's aviation programs.
The introduction of technology into many processes also bodes well for new graduates. Because they have been exposed to several technologies as students and as early adopters, they are well-versed in using technology in many formats and scenarios. That extra knowledge is a great selling point for today's employers who are trying to replace a slew of retirees in the next few years.
Perhaps the brightest spot in the CoT career outlook is for graduates of the computer and information technology program. Every "best jobs" list includes multiple careers that require the skills garnered from the degree program. The continued growth of all things computer means there will be continued demand for these workers for years to come.
External factors often make it hard for at least one department to have a clear picture of future jobs. Changes in tax laws, elections, natural disasters and insurance companies all influence supply and demand of construction services, according to Robert Cox, former head of the Department of Building Construction Management and now associate dean for engagement and globalization.
"We get most of our career outlook from our Construction Advisory Council," he said. "We can also look to our recent graduates. You get a good sense of which sectors are hiring based on what companies they are concentrating in."
Recent graduates are seeing a lot of interest from more of the heavy construction areas, such as power, highways and other infrastructure. The bulk of 2012 graduates went to companies specializing in healthcare construction and electrical or mechanical contracting, three of the six concentrations the department offers.
Overcoming perceptions
One challenge Purdue and the College of Technology has is educating the public and prospective students about the career possibilities available to a CoT graduate. Whether it is a mistaken perception about the nature of the degree or lack of information, it is often difficult to attract students to the academic programs that lead to these in-demand careers.
For example, because of degree names that include the words "industrial" or "building construction", students don't realize that the skills they gain are applicable in a wider setting.
"For example, we have students who are going into the healthcare industry. When they came here, they didn't know that their skills were applicable in that field," said Ragu Athinarayanan, head of the Department of Technology Leadership & Innovation. "They thought they would be working for an automotive company or another manufacturer. Many of the skills we foster have a broader impact on society, so our graduates can go look for a government job or healthcare industry job as well as the traditional manufacturing positions."
In Aviation Technology, the faculty have adjusted the curriculum to provide a fuller picture of the aviation industry. Individual majors see where they fit into the larger system, and they gain a better understanding and appreciation for the skills others bring to the team. The department has adopted a six-course core that all majors must take.
"We have learned, for a given program, that students from the other programs can make valuable contributions from a learning and research standpoint," said John Mott, assistant department head for academics. "Now, students get cross-pollination of ideas and input across all three programs. Each program has become stronger as a result."
This rethinking of programs has received a boost this year as Gary Bertoline, dean of the College of Technology, challenged the academic departments to delve into their curricula to ensure that they are up-to-date and ready for the fast-paced changes of technology careers. Discussions are still taking place about potential new programs, most of which would take an interdisciplinary approach to prepare students for emerging technology careers.
The departments must also challenge perceptions put forth by 50 years of instruction. The needs of employers and students 20-50 years ago are not necessarily the same needs of today or the future. And the departments can learn from each other about how to approach education and marketing of their students.
"Anywhere there is a need for people with systems thinking — the systems approach to problem-solving — that's where you'll see a lot of our students go. Their skills are applicable in many other places," Athinaryanan said. "These are the people who interface between the technology and the business aspects of it. They are really looked upon as the leaders to manage and lead innovation."
Ties to industry
One key to ensuring continued demand for Technology graduates is continued partnerships with related industries. For accreditation purposes, most academic departments maintain an advisory council of industry leaders. In addition to offering insights into trends and needs, these leaders also become potential employers.
Throughout the college, input from advisory boards influences the types of classes taught, the approach professors take, and the expectations of academic outcomes. Likewise, each department maintains constant contact with industry professionals, whether they are Purdue alumni or supporters of the University. This helps open doors for students who are looking for insights, internships or full-time employment.
According to Purdue's Center for Career Opportunities, a recent survey indicated companies plan to hire about 13 percent more new college graduates this year compared to 2012. Many of those companies are focusing a lot of their efforts on Purdue.
Tony Denhart, region manager of university relations for General Electric and a 1989 Technology alum, says Purdue is a prime recruiting area for the corporation.
"There are endless reasons why Purdue continues to be one of GE's top universities," he said. "The education Purdue provides is one the of reasons that GE has historically hired more students from Purdue than any other university. The education, coupled with the soft skills, sets Purdue students apart. GE knows that the Purdue students will arrive with the leadership, communication and critical thinking skills needed to compete in a global world."