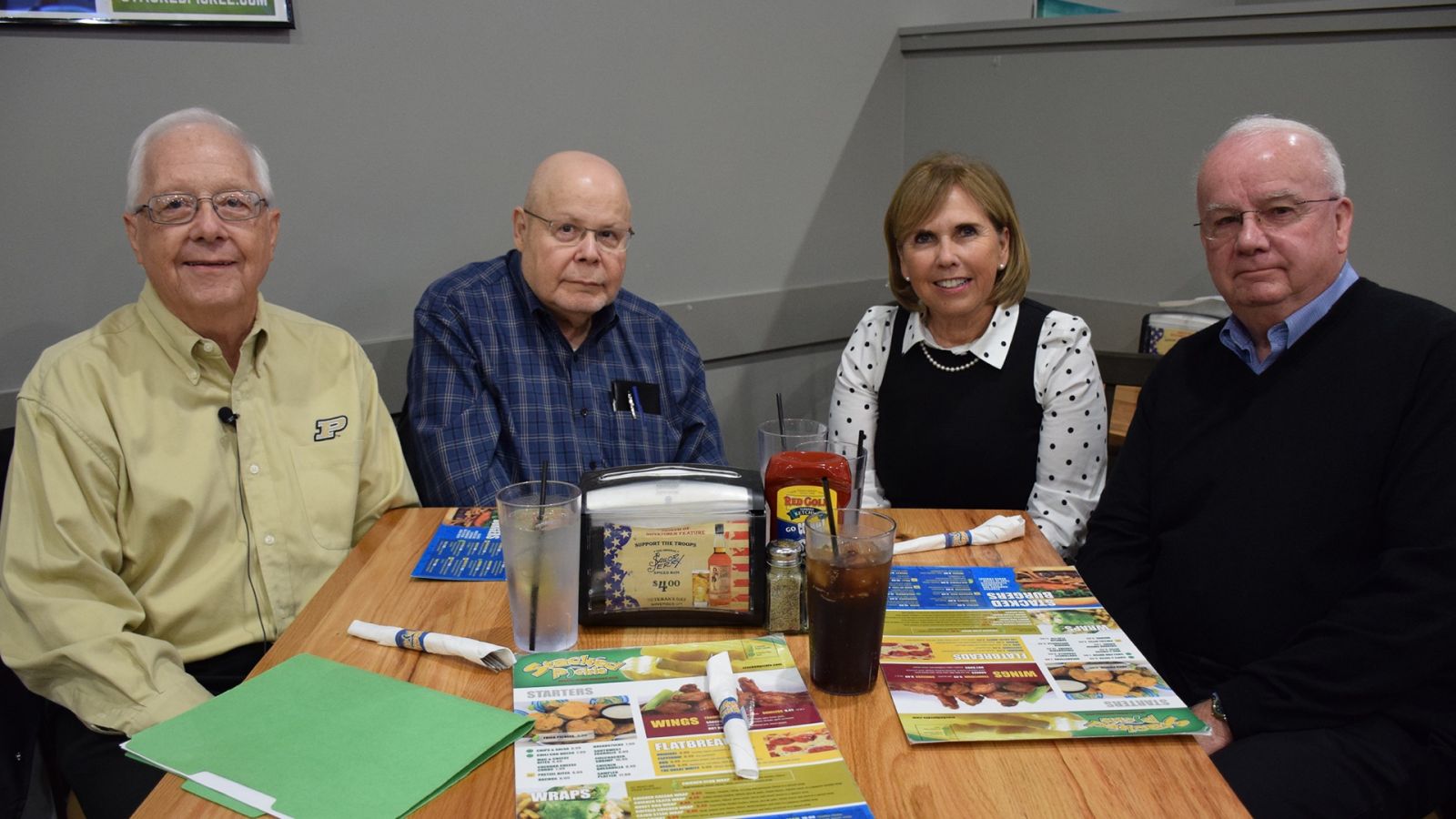 Don Gentry, former vice provost for engagement, former dean of the College of Technology (prior to its renaming as Purdue Polytechnic Institute), and a current member of the Purdue University Retirees Association, celebrated an unusual anniversary. Thirty years ago, Gentry and five university friends united to discuss and demonstrate their fondness for Purdue University. They formed a club and dubbed it "Positive about Purdue."
Besides Gentry, the other Positive about Purdue members are:
John Sautter, who served as vice president for housing and food services before retiring and now works part time for the Purdue Alumni Association
Nancy Cross, senior associate athletics director
Nikki Horner, who was associate director of the alumni association before retiring
Gerald Krockover, professor emeritus of earth, atmospheric and planetary sciences
Robert Britt, who served as director of the Purdue Student Health Center before retiring, was a sixth group member who passed away.
One of the perks of being in the Positive about Purdue club is lunch — not what the lunch is as much as where the lunch is. Group members have eaten lunch at a different Purdue location every time they've met. Lunch locations have included the 50-yard line of Ross-Ade Stadium, the Loeb Playhouse stage in Stewart Center, the flight simulator in the Purdue Airport and Mackey Arena.
"It's almost a competition because we try to find a different venue for every meeting," Cross said. "If it's your turn to pick the location, you have a chance to take everyone somewhere special."
This semester, the Positive about Purdue group marked its 30th year in existence with a lunch at the Stacked Pickle on Northwestern Avenue, a campus location that wasn't even in existence when the group began.
"We always look forward to our next meeting," said Cross.