The Purdue University Board of Trustees approved a major construction project for Purdue's Polytechnic Institute and College of Engineering.
The "Engineering and Polytechnic Gateway" project will provide a total of 255,000 gross square feet, primarily for project-based instructional laboratories, design studios and collaborative spaces. The buildings will increase both the quality and quantity of instructional lab space, provide more dedicated space for active learning and lab-centric instructional methods, and bring together labs that are currently geographically separated.
"These are going to be flagship facilities," said Gary Bertoline, dean of Purdue Polytechnic. "We believe the innovative project represents a leading design for teaching, learning, research and engagement for universities in the future."

The modern, four-story project will replace the current single-story Nuclear Engineering Building and Michael Golden Labs facilities. It will also serve as a new gateway to the academic campus and provide an eastern terminus to Purdue's Student Success Corridor, which spans Third Street from Horticulture Park to Grant Street.
The Indiana General Assembly authorized $60 million in funding for Phase I of the project, and the Board of Trustees gave approval on June 14 to plan, finance, construct and award construction contracts. A second, connected building, originally expected to be delivered as Phase II of the project, was approved by the board on July 2. A recent pledge of donor funding will allow both phases to commence as one project with an expected $140 million total cost.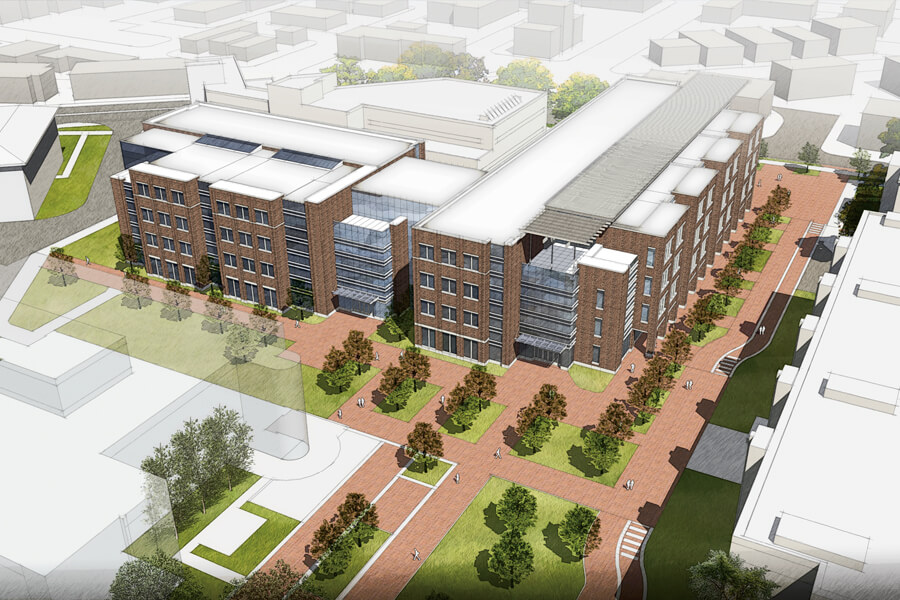 Construction is expected to commence in spring 2020 and be complete in fall 2022. Renderings of the connected buildings shown here are subject to change.
Additional information: