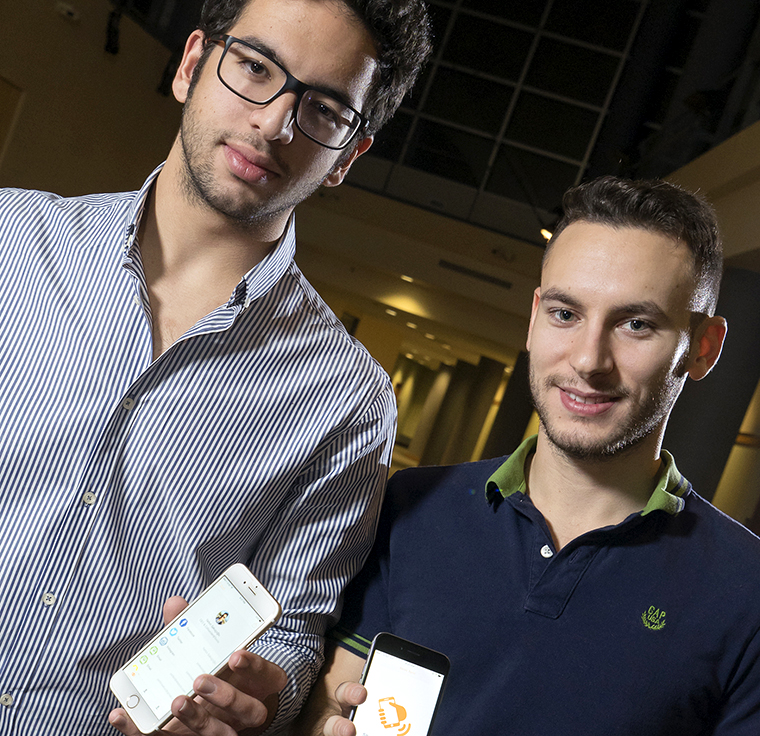 A group of Purdue University students have developed Socio, a social media application that revolutionizes the way people connect by introducing the "digital handshake."
Co-founders Yarkin Sakucoglu, the CEO (chief everything officer) and a sophomore in computer and information technology, and Alihan Ozbayrak, a senior studying computer science and civil engineering, are the developers of the Socio app. Sakucoglu is also studying for a Purdue Certificate in Entrepreneurship.
Socio links users' information, including email, phone number and social media accounts such as Facebook, Instagram, Snapchat, LinkedIn and more into one Socio profile. When users want to share their information with each other (or a group of people), they can give a quick phone shake and all of their information is instantly swapped, providing both users give consent.
Read the full story from Purdue News Service.