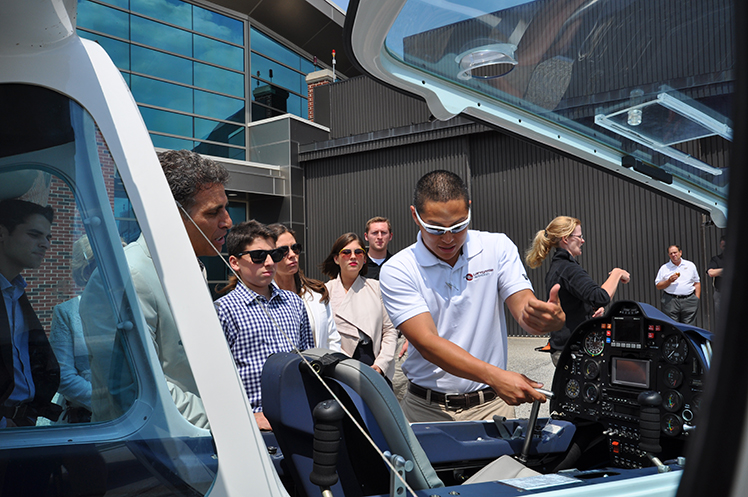 June 12, 2015, may be remembered as a banner day for persons with disabilities interested in flight and aviation careers.
That is the day when:
Purdue celebrated the gift of a Sky Arrow L600 for participants in the Able Flight program
the Coalition to Salute America's Heroes helped pay for two pilots to complete the program
a foundation announced it would help fund scholarships, and
industry leaders held a brainstorming session to find ways to include more persons with disabilities in the aviation industry.
The Ricci Family Foundation is responsible for the Sky Arrow and scholarship donations. It is a charitable organization focused on philanthropy, voluntarism and grant making to a wide range of causes.
Read more: