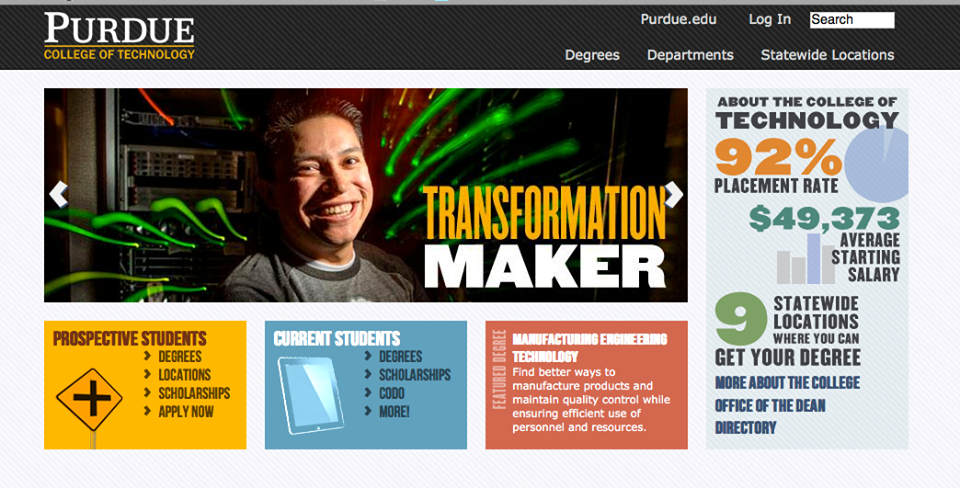 The College of Technology has a new Web site, launched on July 15. In addition to a new look and a more robust structure, it is designed to be viewed on any platform -- desktop, mobile phone or tablet.
The other big change is the structure of the information. It is more degree focused, providing faster information to prospective and current students about their academic interests and requirements.
Other features include:
More robust calendar
Highlights of Technology's many facilities
Course look-up and clickable plans of study
Training for content editors begins this week. Editors from the previous version of the site will be contacted about dates and times.
All faculty and staff are asked to visit the site, log in and update their profiles. The initial content for each person's page came from the previous web site or from the official Purdue directory. An online video will walk you through the process of updating your profile.