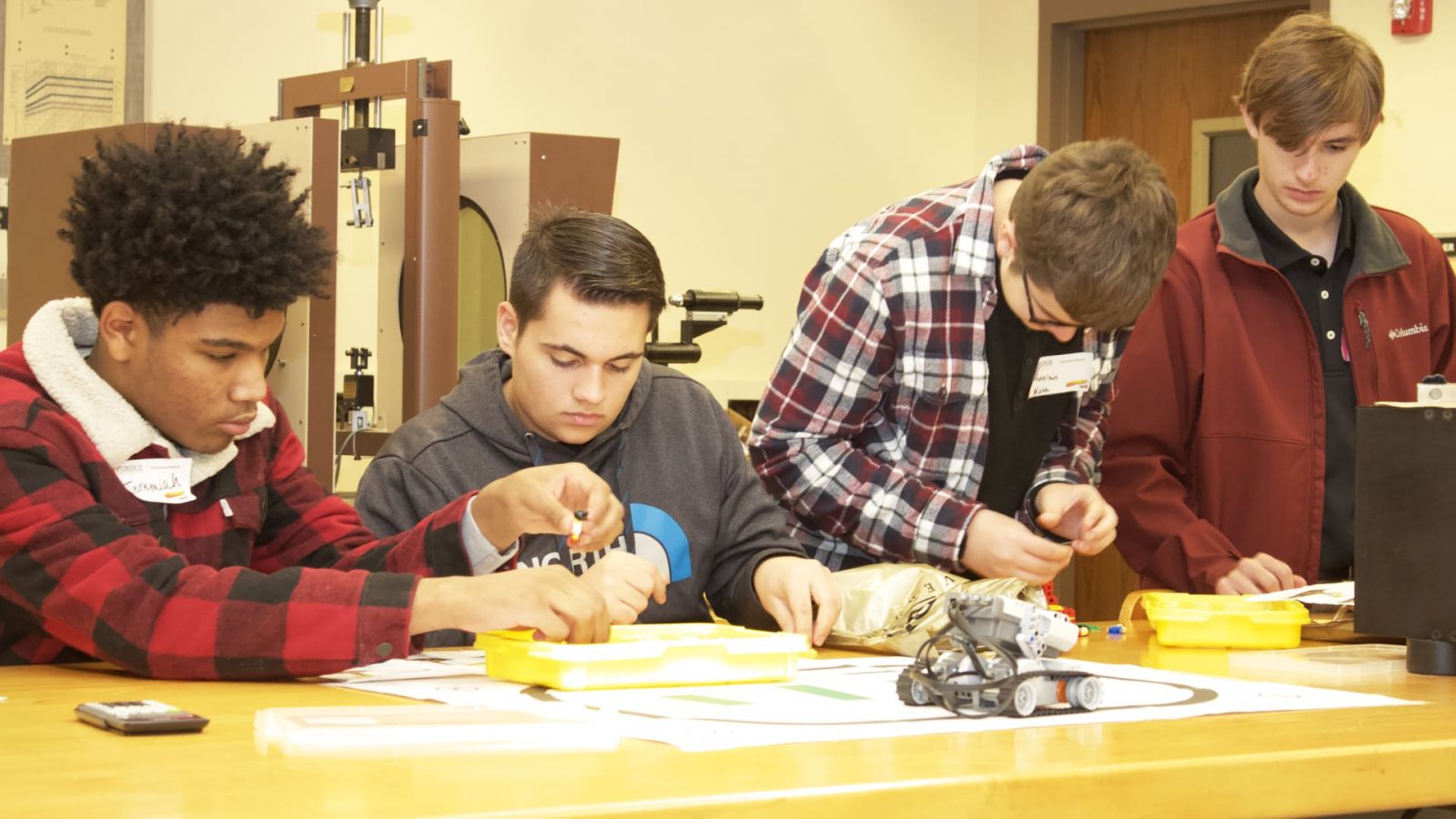 The Purdue Polytechnic Institute showcased the college's students, classes, programs and facilities in nine Indiana cities Saturday (Nov. 10) at a day-long camp for high school students and their parents.
CLAIMiT, Creating Leaders Across Indiana in Manufacturing, Innovation and Technology, offered opportunities to explore computing and graphics, cybersecurity, engineering technology, aviation, supply chain management, human resources and more. Hands-on workshops were guided by Polytechnic faculty and students.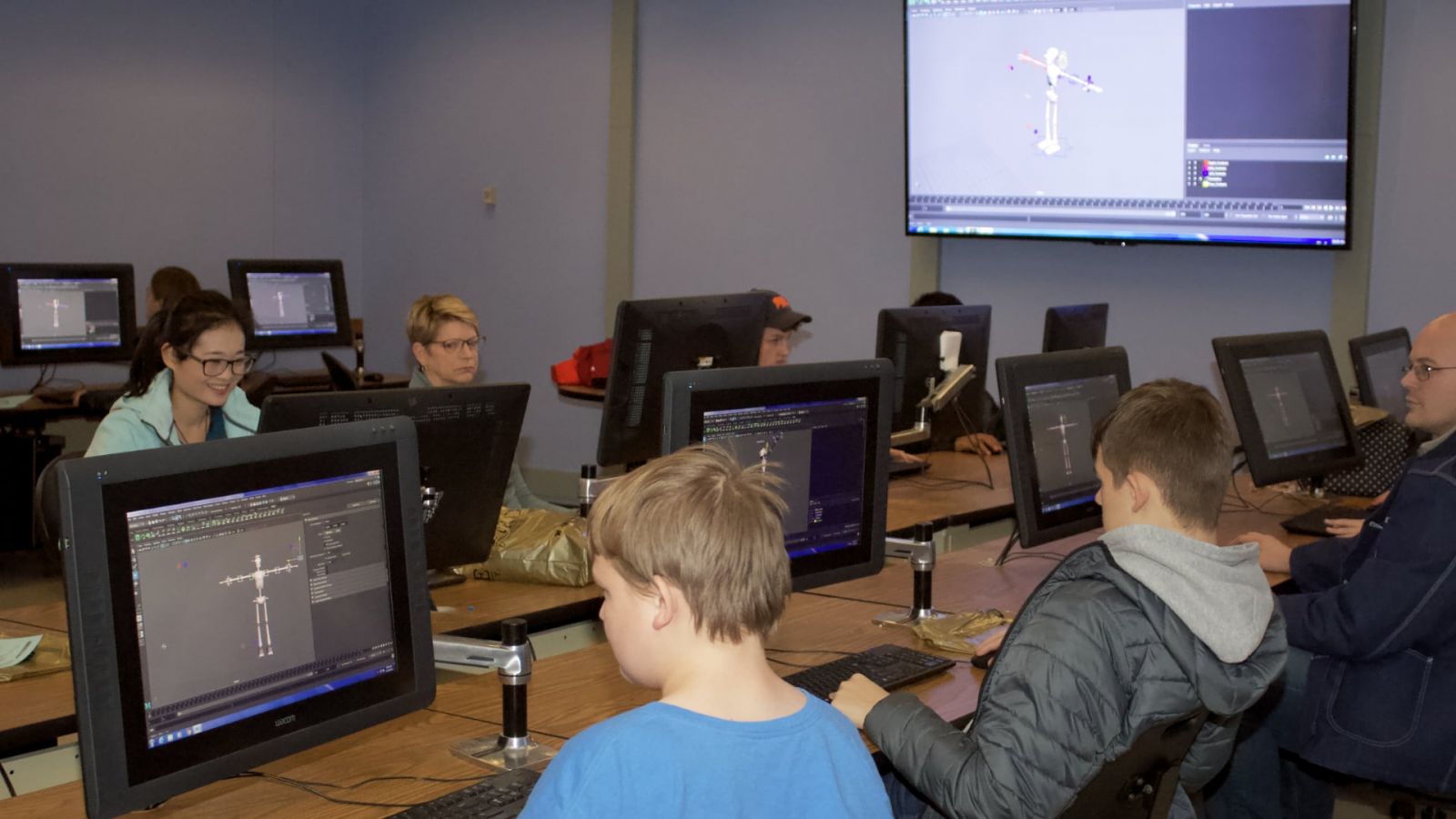 In West Lafayette, participants gained experience in the following topics:
User Experience Design
Design Thinking in Technology
Advanced Composites Manufacturing in the Aerospace Industry
3D Animation: Posing a 3D Character Rig
Biowall for Improved Air Quality
Coding Your Own Calculator
Engineering Technology
Photovoltaic System Design for a Residential Load
Similar workshops, showcases or open house events were held in Anderson, Columbus, Indianapolis, Kokomo, New Albany, Richmond, South Bend and Vincennes. Offerings were based on local programs and unique facilities at each location.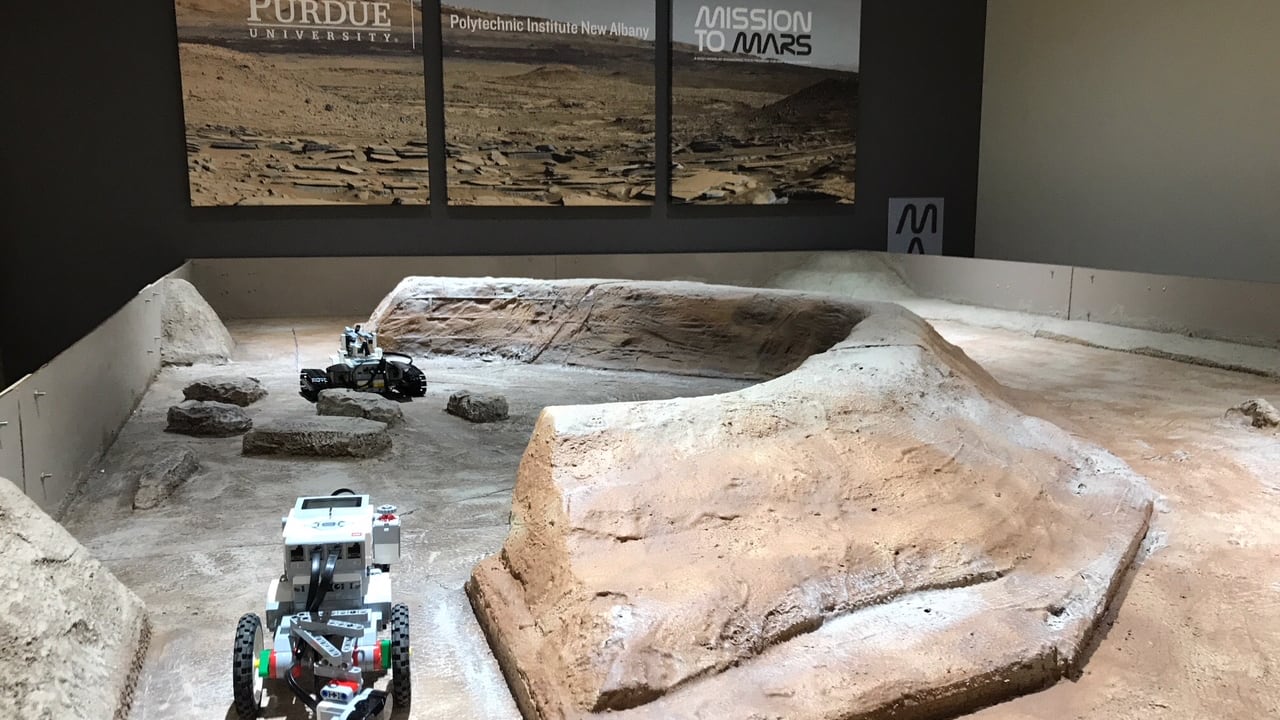 Purdue Polytechnic Richmond's event was attended by high school students, families and community leaders. Computer graphics technology students showcased several projects, including virtual-reality and augmented-reality recreations of the Starr Gennett Piano/Jazz Recording Complex. The project combines modeling, architecture, historical research, human-computer interface, game design and animation, team building and problem solving.
"It is really astounding," said Mike Swain, director of Purdue Polytechnic Richmond. "The stuff they're doing is meaningful and of the highest quality. In showcasing their work to the community, it really lets our students be the stars."
At Purdue Polytechnic Anderson, participants toured the P3 Makerspace, a co-working space that offers services related to manufacturing, prototyping and woodworking, and saw demonstrations of student projects, First Robotics and Lego League. "Purdue: Mission to Mars," a NASA-modeled simulation to aid students in their real-world knowledge of engineering principles, was featured at Purdue Polytechnic New Albany.
Purdue Polytechnic Columbus sponsored the FIRST Lego League Qualifying Tournament, an immersive science and technology challenge in which student teams design their own solutions to current scientific questions or problems. The teams build autonomous Lego robots that perform a series of missions.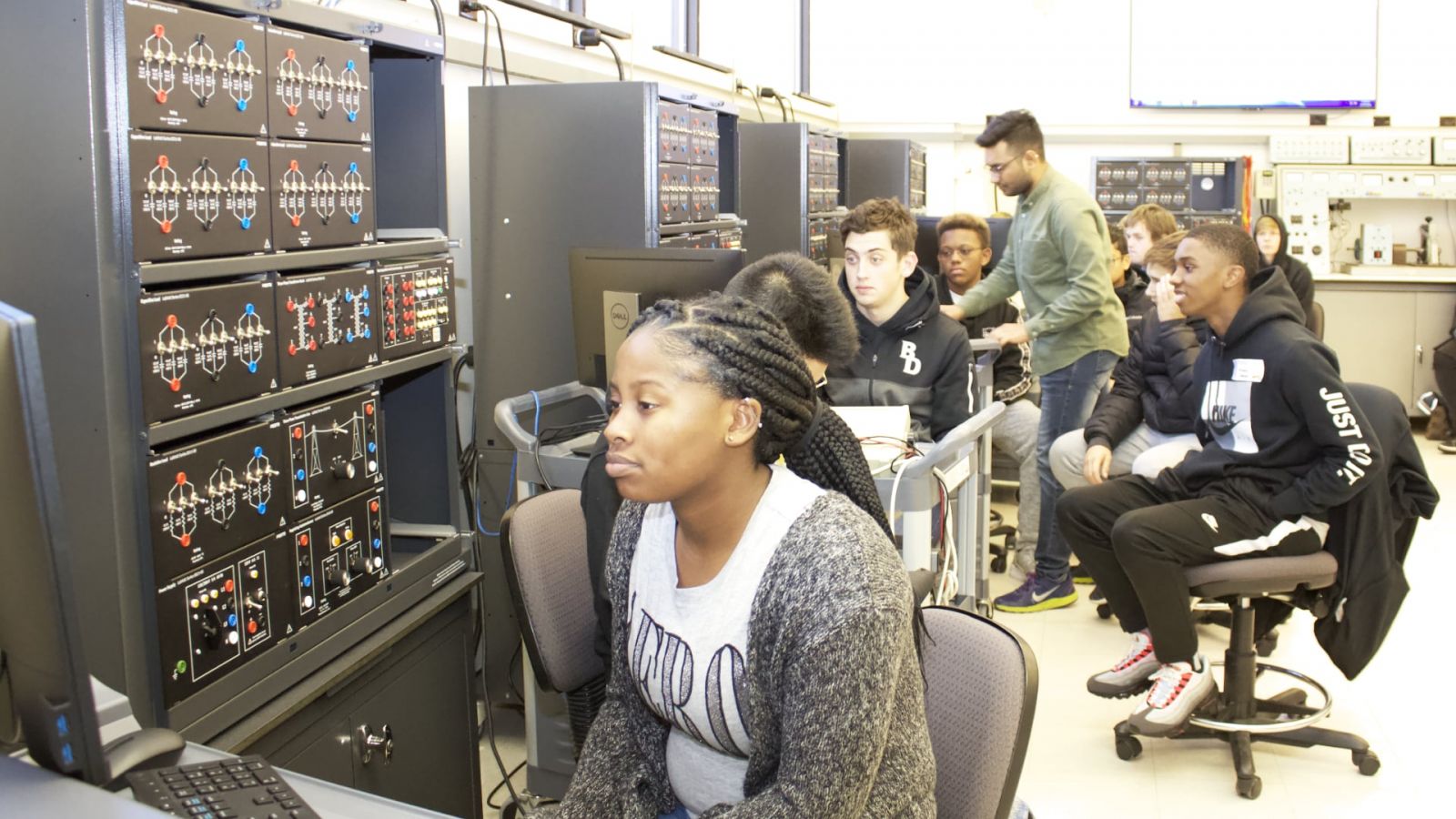 CLAIMiT has been an annual event at Purdue Polytechnic's main location in West Lafayette for several years. For 2018, Purdue University's sesquicentennial celebration inspired simultaneous events at Polytechnic locations throughout Indiana.
"Purdue Polytechnic is unique in that we offer degree programs in cities around the state," said Toni Munguia, director of recruiting, retention and diversity. "Purdue's '150 Years of Giant Leaps' celebration provided a great opportunity to welcome local communities around Indiana. By opening our doors, we hope to show families and future students that a Purdue University education can prepare them to take their own giant leaps."