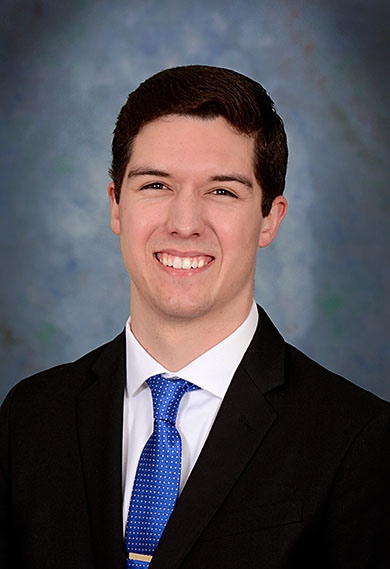 Noah Scott, a student in Purdue's Polytechnic Institute, was appointed by Indiana Gov. Eric Holcomb to the Purdue University Board of Trustees. He will serve as the board's student trustee from July 1, 2019, through June 30, 2021.
Scott is pursuing degrees in industrial engineering technology and organizational leadership and plans to attend law school after graduation. He is involved in the Greek community on campus, serving as vice president of administration for the Interfraternity Council and standards board chair for Sigma Tau Gamma. He previously was a host for the Old Masters Program and now serves on the Old Masters Central Committee. Scott also holds a student position in the Office of the Dean of Students.
The Board of Trustee's student representative serves on its Academic and Student Affairs Committee and Physical Facilities Committee and has an equal vote on all actions taken by the board.
Scott is from Leesburg, Ind.
Source: Office of the Board of Trustees, 765-494-9710, trustees@purdue.edu
Additional information: