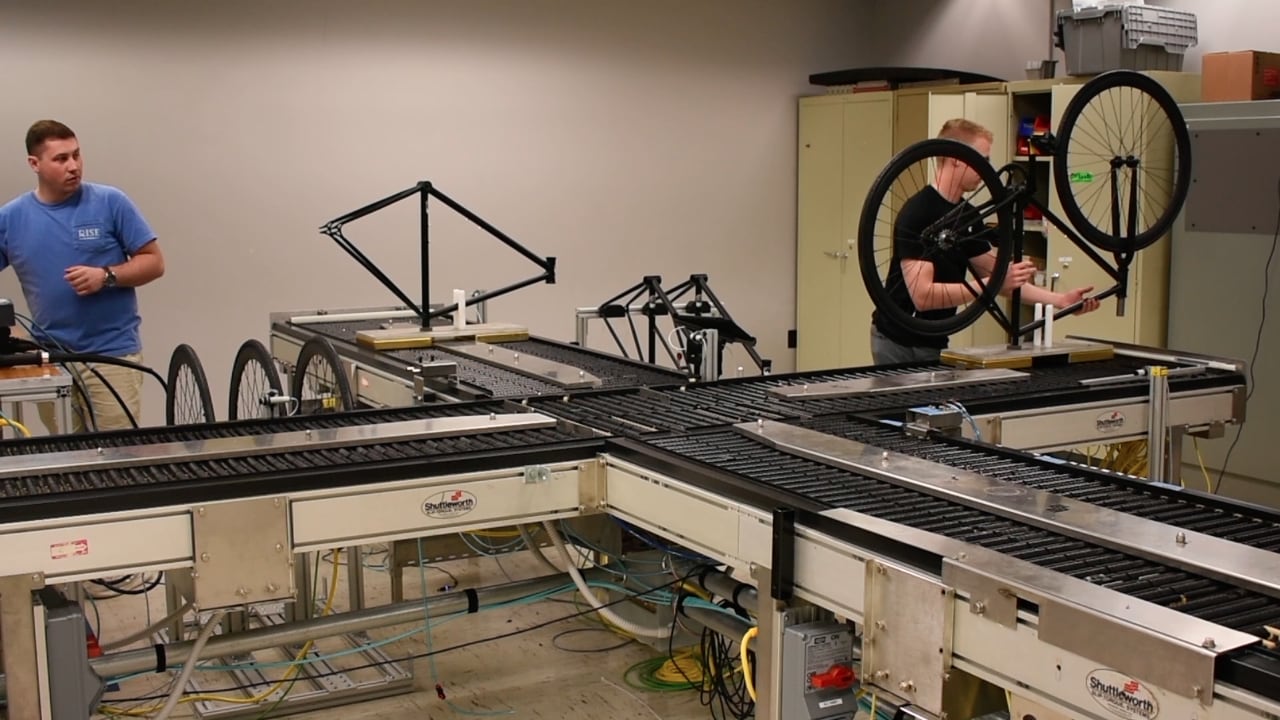 WEST LAFAYETTE, IND. – Students in Purdue Polytechnic's School of Engineering Technology incorporated Sage Clarity's cloud-based Andon software into their final class projects of the school year.
"'Andon' is a manufacturing term that refers to a notification system that informs management of a situation that needs immediate attention," said Jon Simpson, vice president of Sage Clarity and graduate of Purdue Polytechnic's organizational leadership program. "Andon systems give workers the ability to stop a production line if a defect is found. Andon is one of the principal elements of the quality-control method pioneered by Toyota and is part of the Lean approach to business."
Known as "capstone projects," the college's final assignments require students to work in teams and use their combined knowledge to solve a real-world challenge, such as issues with production or distribution.
"We used Sage Clarity's cloud-based software in our capstone project to display manufacturing-related messages to a large monitor overlooking the factory," said Evan Klockziem, senior in manufacturing engineering technology. "The software also generated time-sensitive push notifications to management personnel about everything, from needing more parts to displaying quality errors found within the manufacturing process. The Andon system was a vital part of our smart manufacturing project."
Steve Thomas is a graduate of the Polytechnic's School of Engineering Technology and an advisory services consultant for Sage Clarity. "It was gratifying to be able to supply my alma mater with my employer's software for their capstones," said Thomas.
"The software donation from Sage Clarity allowed our students to develop and integrate cloud-based solutions for monitoring manufacturing operations into their capstone projects," said Ragu Athinarayanan, professor of engineering technology. "This technology is quickly becoming integral to Industry 4.0 implementation and to smart manufacturing operations."
About the Purdue Polytechnic Institute

The Purdue Polytechnic Institute is one of 10 academic colleges at Purdue University, offering undergraduate and graduate degrees in a range of disciplines: aviation, computing, construction management, engineering technology, technology leadership and technology education. In addition to Purdue University's main campus in West Lafayette, Indiana, Purdue Polytechnic offers select degree programs in nine Indiana communities.
###
Media Contact:
Melissa Templeton
Director of Marketing and Communications
Purdue Polytechnic Institute
templetm@purdue.edu | (765) 496-0094