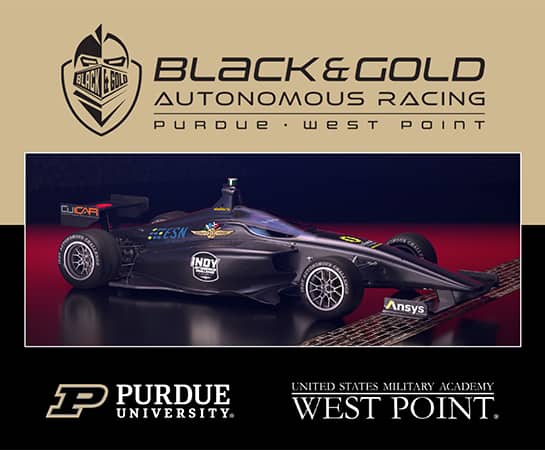 The Indianapolis Motor Speedway will host a three-day collegiate race car event in 2021 — but the cars' drivers will be absent. That's because the track will be made up entirely of high-speed, autonomous racing cars built by students.
During the Indy Autonomous Challenge, scheduled for October 21-23, collegiate teams from around the world will meet in Indianapolis and incorporate hackathons, simulation races, artificial intelligence and data science to drive autonomous race cars around the Indianapolis Motor Speedway track.
Purdue's team is made up of students from the Purdue Polytechnic Institute, College of Engineering, College of Science and other academic units across the University. The students have been developing software, electrical, navigation and mechanical systems for the event. Together, the Purdue students are partnered with the U.S. Military Academy at West Point to form Black & Gold Autonomous Racing.
See the full Purdue News story by Matthew Oates.
Additional information