Douglas Foster graduated from the MS in technology (leadership) program in May 2012. We asked him to reflect on his experiences leading up to and throughout the program.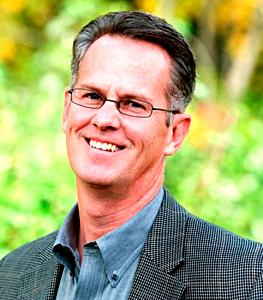 My name is Douglas R. Foster, and I am the associate vice president for application services and deputy chief information officer for Information Technology at Purdue University (ITaP). I lead 130 IT professionals in application delivery and system support across a wide range of business applications including finance, human resources, enrollment, university development, housing and food services and physical facilities.
I graduated with the first cohort of students in ProSTAR's master's degree focused on leadership. My decision to go back to school was not an easy one. I had work and family responsibilities that made it challenging to dedicate significant time and attention to school. I did some research on programs available at Purdue and immediately became interested in the College of Technology ProSTAR program. The flexible format of the degree program focused on leadership was very interesting, and it led me to a discussion with an advisor. After that initial meeting, I was convinced this was the right program for me. That was one of the best career decisions I have ever made.
The program exposed me to a group of like-minded professionals from every industry and business function. The coursework in research, human resources, innovation management and ethics were immediately useful in my work. My classmates became my sounding board and trusted advisors. I often brought real-world work issues to our classroom discussions, which significantly increased the value of my education. It sounds cliché, but I am convinced that I would not be where I am today without my master's degree from ProSTAR and the College of Technology.