FAA's Administrator Dickson to speak at Purdue's aviation symposium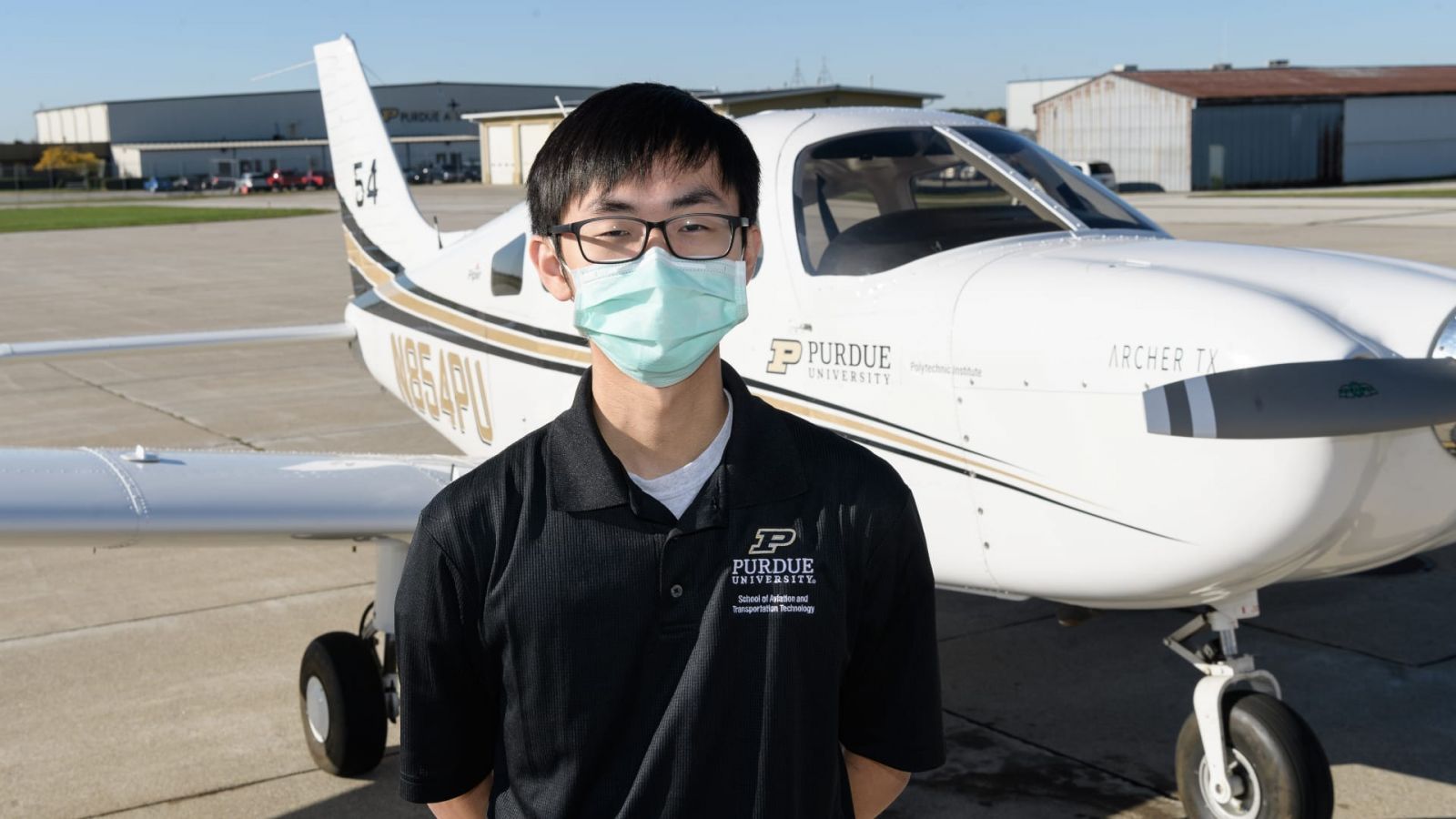 August 30, 2021 – To avoid a looming personnel crisis in the aviation industry, Purdue University's School of Aviation and Transportation Technology announced today the creation of the Purdue University National Aviation Symposium – Emerging Critical Shortages of Pilots and Maintenance Technicians. This three-day symposium, scheduled for the fall of 2022, will unite the aviation community – including airlines, manufacturers, industry associations, labor unions, government agencies and academic institutions – to identify and mitigate challenges to creating a sufficient pool of qualified pilots and technicians.
Aging and retiring pilots, combined with fewer numbers of pilots and technicians entering the workforce, have created a potentially crippling shortage of workers. One report by consulting firm Oliver Wyman predicts that the worldwide aviation industry could need as many as 50,000 more pilots than are available by 2025. According to the Aviation Technician Education Council, some progress has been made to increase the availability of aviation maintenance technicians, but technicians are still retiring faster than they can be replaced. This shortage of human capital has the potential to create a human resource crisis in the aviation industry, but Purdue's aviation experts intend to change that.
Stephen Dickson, the administrator of the Federal Aviation Administration (FAA), will address symposium attendees. Dickson has been an advocate for safety, global leadership, operational excellence, and the health, welfare and evolution of the FAA's workforce since he was confirmed by the U.S. Senate in 2019. Before going to the FAA, Dickson spent nearly three decades at Delta Air Lines, retiring as the senior vice president of flight operations.
In addition to hearing from Administrator Dickson, three objectives of the National Aviation Symposium include:
Reviewing the baseline projected levels of demand and supply of pilots and maintenance technicians.
Identifying challenges and roadblocks that impede the creation of candidate pools.
Proposing a unified position and voice on policy changes and actions required for industry, government and academia.
"As air travel returns to pre-pandemic levels, the shortage of qualified pilots and maintenance technicians is only going to get worse unless we do something about it," said Thomas Frooninckx, head of the School of Aviation and Transportation Technology at Purdue University. "By combining our expertise and resources across all facets of the aviation industry, we hope to identify and act upon the best ways to attract, train and retain a reliable, robust pipeline of aviation professionals."
To participate in Purdue's National Aviation Symposium, visit polytechnic.purdue.edu/national-aviation-symposium.
About the Purdue Polytechnic Institute

The Purdue Polytechnic Institute, one of 10 academic colleges at Purdue University, offers undergraduate and graduate degrees in aviation, computing, construction management, engineering technology, technology leadership, and technology education. In addition to Purdue University's main campus in West Lafayette, Indiana, Purdue Polytechnic offers select degree programs in nine Indiana communities.
Media Contact:
Melissa Templeton
Director of Marketing and Communications
Purdue Polytechnic Institute
templetm@purdue.edu
(765) 496-0094