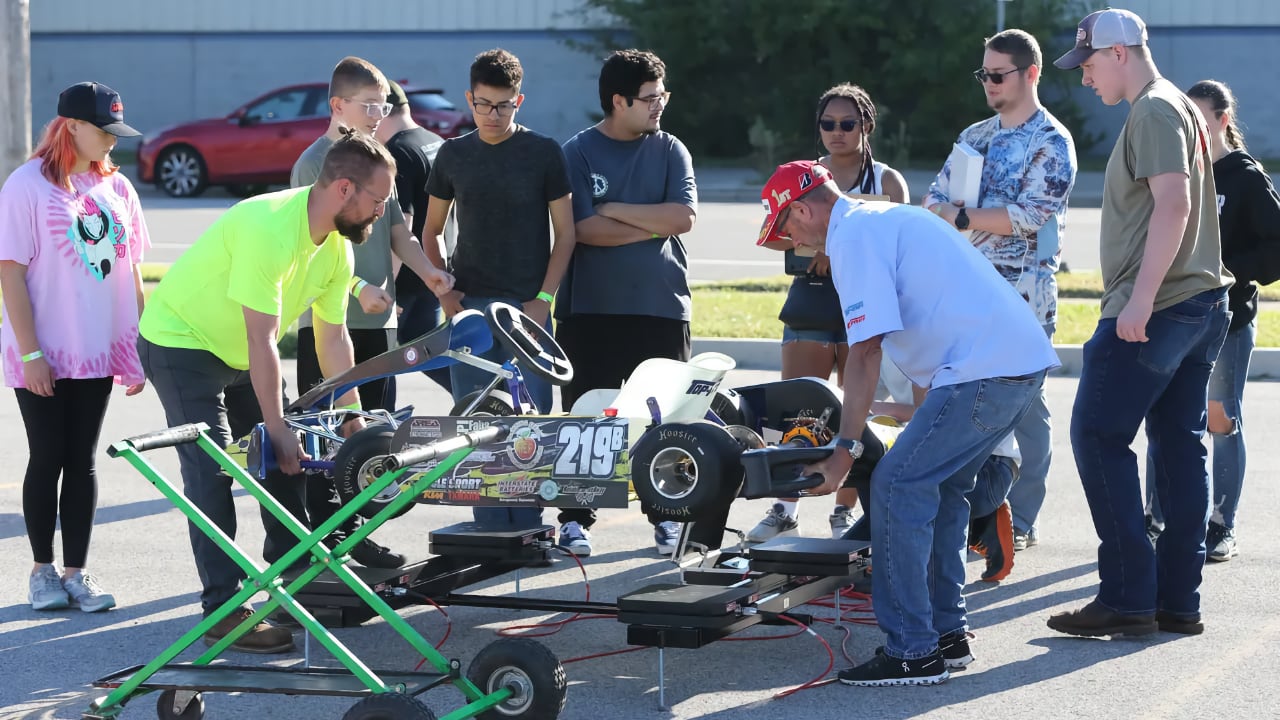 Purdue University's Polytechnic Institute and Purdue Motorsports partnered to host "Test and Tune," an event for high school students to test and improve their electric go-karts, at the Studebaker Renaissance District in South Bend last month. The former Studebaker plant is home to the South Bend locations of both Purdue University's Polytechnic Institute and Purdue Polytechnic High School.
In addition to perfecting their designs, the event offered high school go-kart teams a chance to practice racing their karts on a course set up in the parking lot to mimic the winding Grand Prix go-kart track on Purdue University's campus in West Lafayette. High school go-kart teams will participate in the nine-mile Purdue evGrand Prix there on Oct. 4, 2022.
The presence of at least five go-kart teams within 90 miles inspired Purdue Polytechnic South Bend to host its first "Test and Tune" event, according to Corey Sharp, director of statewide partnerships for Purdue's Polytechnic Institute. He also wanted to encourage more high schoolers to get involved in go-karting because many teams disbanded following COVID-19 restrictions and lockdowns.
"A lot of teachers left, school boards have changed, and principals have changed," Sharp said. "So with all of that, we know that there are 30 schools in Indiana that have karts that are not being used. Getting those karts back in action is our first goal."
Events like "Test and Tune" at Purdue Polytechnic South Bend might inspire schools to start their own teams.
"You can build excitement around your go-kart team like you would your softball or basketball team," said Sharp. "Every one of the students here can be an engineer or a skilled technician. So if schools can put the investment they put into athletics into their go-kart team, that'd be mind-boggling."
Sharp noted that Purdue Polytechnic faculty and staff, including Jeff Griffin, associate professor of computer and information technology and interim director of Purdue Polytechnic South Bend, were instrumental in preparing for the event.
See the full South Bend Tribune story by Claire Reid.
Additional information