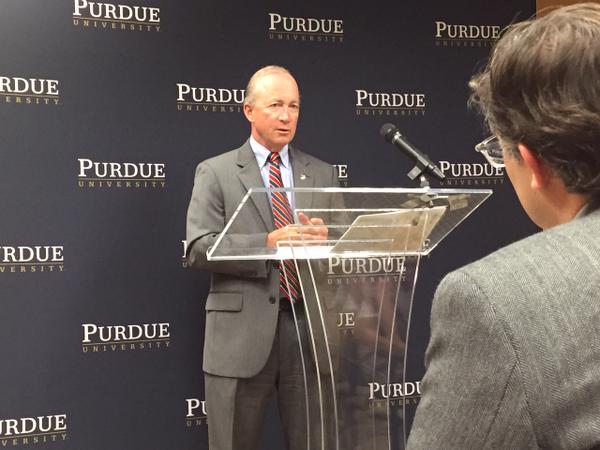 Purdue University President Mitch Daniels announced June 18 the university's plan to open a new STEM-focused charter school and the intent to expand throughout the state in future years. Purdue Polytechnic Indianapolis High School, an educational experience designed to provide a bridge for inner-city students to succeed in high school and beyond, will open in August 2017.
A steering committee has been working for the past year on plans for the new school. Purdue faculty, primarily from the Purdue Polytechnic Institute, will develop the unique curriculum and teaching methods for the school as a blend of K-12 and post-secondary education with an infusion of industry leadership and participation, said Gary Bertoline, dean of the Purdue Polytechnic Institute.
"Our partners in industry will be vital, working with our faculty to develop the academic model, and to define and refine the competencies students must master to succeed in the 21st Century economy," Bertoline said. "Graduates will have the skills to meet the evolving needs of industry and with dual credits for continued postsecondary education, as well as industry-recognized credentials and mastery in a defined high-tech pathway."
Read the full Purdue University news release.
Request more information about the high school as it becomes available.
Additional media coverage: