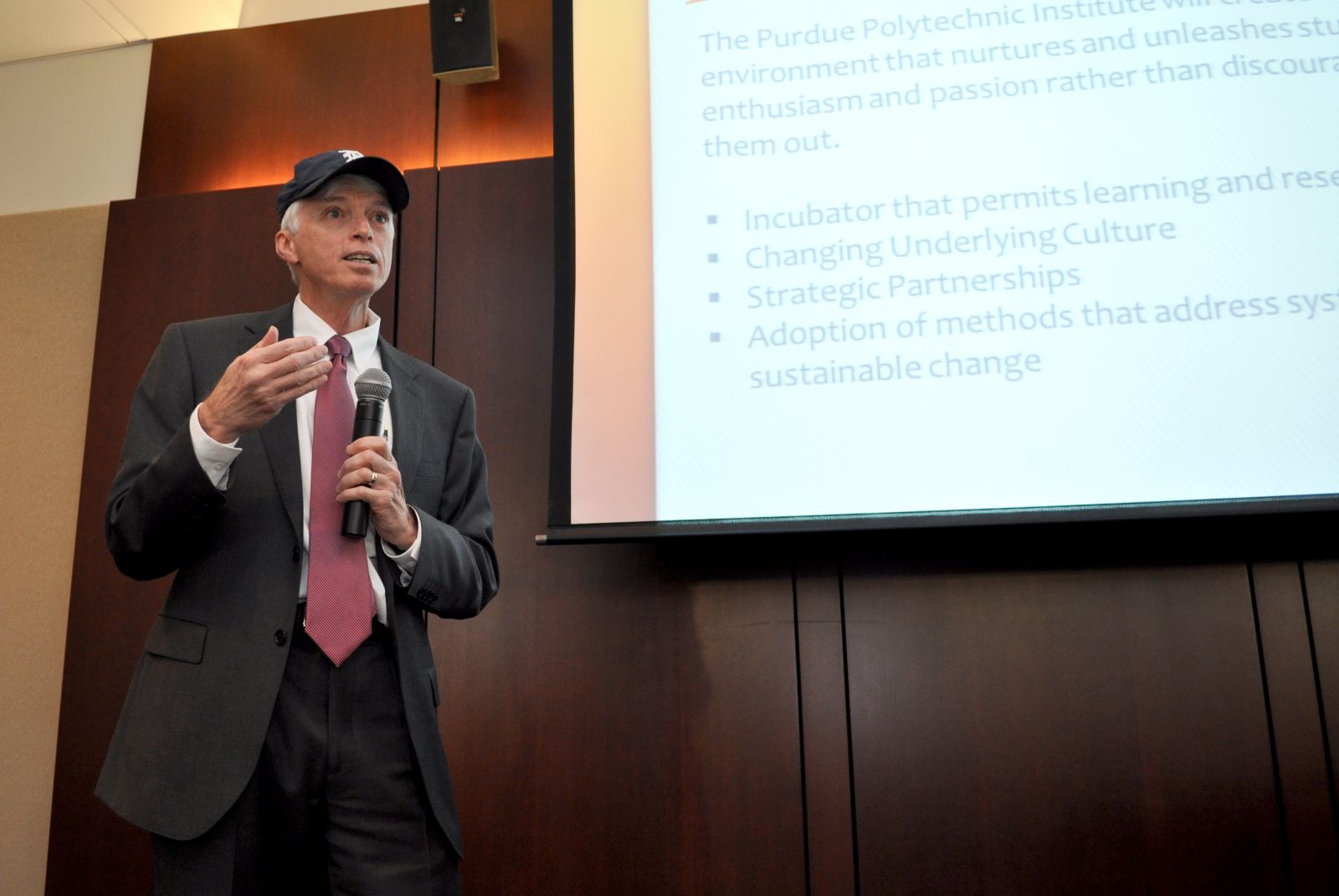 (Photo: Gary Bertoline, dean of the College of Technology, uses a coaching analogy to help explain how the college is transforming with the help of faculty and staff.)
Six weeks after Purdue President Mitch Daniels announced his Purdue Moves for the University, the framework for the Purdue Polytechnic Institute is beginning to take shape.
Gary Bertoline, dean of the College of Technology, introduced the leadership team and the first Faculty Fellows to college faculty and staff Oct. 25 during a special dean's forum. The leadership team and fellows have been meeting for the past six weeks to transform the original Purdue Polytechnic proposal into a working model.
Transforming the way the college approaches undergraduate education is at the forefront of Purdue Polytechnic's mission.
"There are ways of teaching and ways of learning that most of us aren't aware of," Bertoline said. "The Purdue Polytechnic Institute will serve as a disruptive transformer of the college. It is motivated by the widening gulf between the excitement and passion of our students and what they are being given."
The approach to undergraduate education in the Purdue Polytechnic will focus on helping students learn by doing. They will be doing many things: projects, research, collaboration, taking risks and even, occasionally, failing.
"You have to unleash the student," Bertoline said. "We will drive their learning based on what they need at that time."
Fifteen faculty fellows (11 from Technology, three from Liberal Arts and one from Education) and 12 associate fellows are charged with developing coursework.
Many of the faculty fellows and associate fellows shared with their colleagues their reasons for applying to be part of the transformation.
"Our students are changing," said associate fellow Mark French. "They are coming to us with very different ideas on how to learn and how information should be distributed."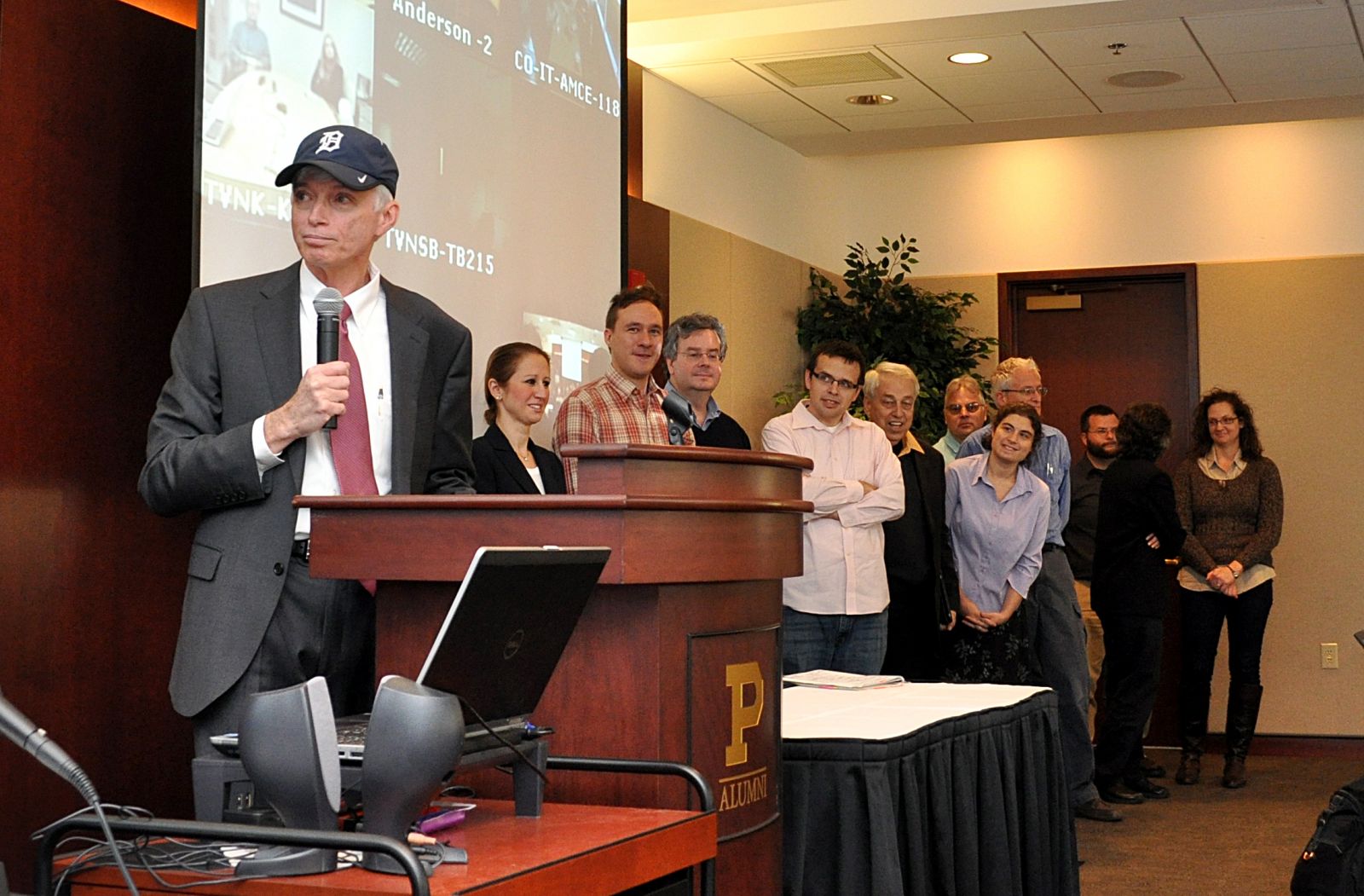 Faculty fellow Gozdem Kilaz wants to involve more students in research endeavors, and faculty fellow Bob Herrick hopes to "create an environment where we are all learning from each other."
While each has personal and professional reasons for joining, they all agreed that transforming the approach to teaching will benefit the students.
Faculty fellows Steve Elliott (Technology) and Chris Lukasik (Liberal Arts) are the faculty leaders for the fellows.
The first phase of the Purdue Polytechnic will focus on undergraduate education. Later, it will expand to incorporate more research initiatives and collaborations with industry.
(Bottom photo: Gary Bertoline, as coach, introduces the Purdue Polytechnic Institute leadership team and faculty fellows.)