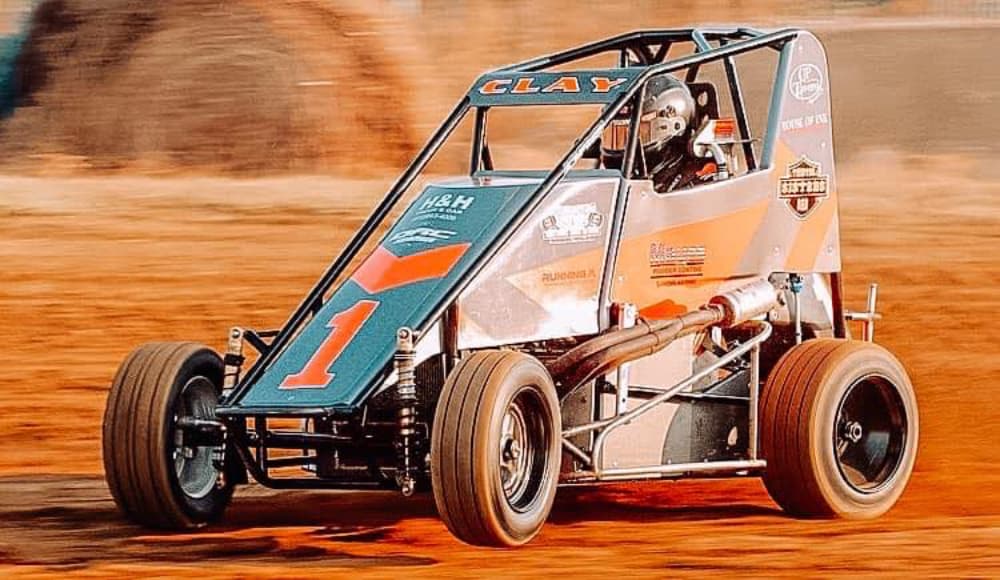 The keys to winning in a racecar are pre-race preparation and the driver's mindset while on the track, says Cory Clay, a mechanical engineering technology student at the Columbus, Indiana, location of Purdue University's Polytechnic Institute. Clay competes in three-quarter (TQ) midget cars, which are single-seat open-cockpit open-wheel race cars.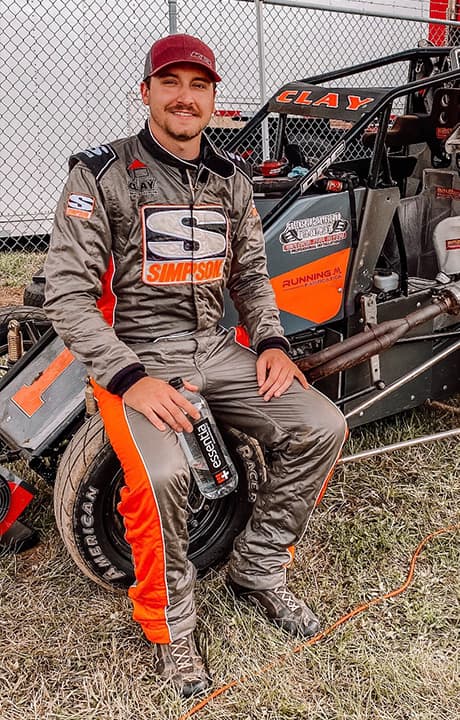 "When I wake up for race day, I kind of get into a mindset until the checkered flag flies that evening," Clay told BVM Sports. "I try to be the best that I can be, and I have high expectations for myself. When I finish second or third, even though that's pretty good, I personally feel like I'm not satisfied with that. Knowing you did your best when the day is over is a good feeling."
Clay's focus paid off last fall when the 23-year-old Morgantown, Indiana, native got the chance to race against 49-year-old Tony Stewart, the three-time NASCAR Cup Series champion and 2020 NASCAR Hall of Fame inductee, in a TQ Midget race at the Bartholomew County 4-H Fairgrounds in Columbus, which is Stewart's hometown.
Midway through the race, Clay noticed that Stewart was driving a different path than the other drivers, so Clay decided to run the same line. He advanced from fourth to second and finally took over first. With Stewart right behind him, Clay held onto the lead for the rest of the race, taking the checkered flag.
"That night, the car felt like a rocketship," Clay said. "To be able to lead the whole last half of that race and be able to win with someone like him [Stewart] finishing second is just something to be proud of. He actually walked up to me after the race and said, 'That'll be the last time I ever teach you how to do something,' with a grin on his face."
Clay won the UMRA King of the TQ Midgets series championship in 2019. He won the same series, renamed by Stewart to the All Star Circuit of Champions TQ Midgets, in 2020.
"Tony Stewart called and wanted to be the first person to tell me that I won the 2020 championship," Clay explained. "Getting the call from him and having him inform me of that was just unbelievable. I'm very fortunate to have the opportunities that I do — and I'll be honest, I was more excited about Tony Stewart calling my personal cell phone number than I was about winning the championship. Not everybody gets that opportunity."
See the full BVM Sports article by Cody Kluge.
Additional information