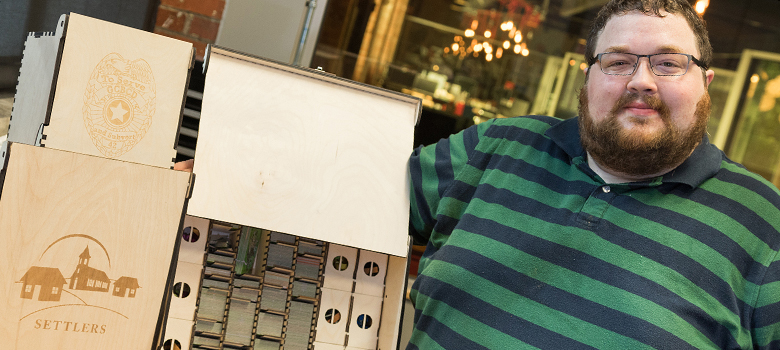 A lifelong love of board games is leading to a business opportunity for a Purdue University senior who is using a laser cutter and wood to create customized boxes for games.
Sean Sullivan, a computer and information technology major, is the founder and CEO of Nuggit Games, which makes what he calls "upgrade boxes" for board games that often outgrow their original boxes.
His laser-cut wood boxes are made to fit specific games with custom inserts for game pieces, cards, game boards, instructions and all other components including various expansions. Buyers can assemble the pre-cut pieces without any glue, Sullivan said. The pieces are made to interlock.
Read the full story from Purdue Research Foundation.