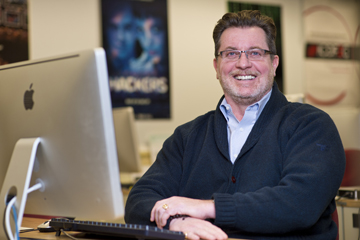 If it involves combating digital crime -- whether it's analyzing major cases, assisting local, state and federal investigations, or training current and future cyber forensics professionals -- it's a good bet Marcus Rogers is involved.
Rogers is professor of computer and information technology, associate department head, faculty lead for Purdue's cyber forensics graduate program and a University Faculty Scholar. In addition to being a deputized investigator for the Tippecanoe County Sheriff's Department, Rogers is a go-to media expert on cyber forensics and an award-winning researcher.
Read his entire Purdue Profile from Purdue Today. The story highlights the cyber forensics program, student internships and Rogers's research.