April 1, 2011
Writer: Amanda Sliepka, 765-496-3006, asliepka@purdue.edu
Source: Lt. Col. Dion Bates, 765-494-2099, jdbates@purdue.edu
WEST LAFAYETTE, Ind. – Six ROTC alumni will be inducted into the Purdue University Reserve Officer's Training Corps Hall of Fame on April 9.
The annual induction ceremony honors distinguished graduates from the Air Force, Army, Marine and Navy ROTC programs at Purdue. The event, which is free and open to the public, will take place at 2 p.m. in the Purdue Armory with a performance by the 1950s and 1960s Purdue Drill Team, which performed at the White House for former President Kennedy.
Inductees include retired Army Maj. Gen. Craig Whelden (1973), Air Force Brig. Gen. Theresa Carter (1985), retired Navy Capt. John Groth (1965), retired Air Force Col. Douglas Joyce (1967), retired Army Lt. Col. Theodore Williams, Jr. (1969), and retired Army Maj. Dr. Charles Day (1983).
* Maj. Gen. Craig Whelden - Whelden graduated from Purdue in 1973 as a Distinguished Military Graduate. He earned a bachelor's degree in political science and then served on active duty for 30 years. He served as an Army Armor Officer and commanded at every level from captain through brigadier general. After serving 30 years in the U.S. Army and another seven as an independent consultant to the military, he was appointed to his current position as the executive director, Marine Forces Pacific, in June 2010. He is responsible to the Marine Forces Pacific Commander for base operations across the command, with a special focus on moving the 17,000 Marines and their family members from Okinawa to Guam and the consolidation of bases in Okinawa.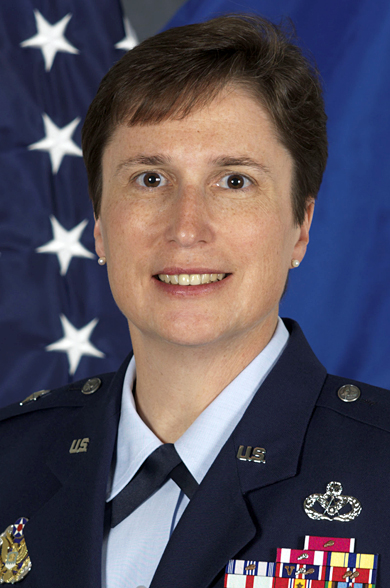 * Brig. Gen. Theresa Carter - Carter graduated from Purdue in 1985 as a Distinguished Military Graduate and received her bachelor's degree in industrial engineering. After earning a master's degree from the Air Force Institute of Technology, she deployed to the United Arab Emirates. Her team established the first fully operational tent city in support of Operation Desert Shield. In 1997, she was recognized as the Air Force Senior Civil Engineer Manager of the Year. From there, she commanded organizations at the squadron, group and base levels. She is currently the Air Force Mobility Command Director of Installations and Mission Support. In this capacity, Cater is responsible for 18 air mobility wings and manages more than $24 billion in facilities and infrastructure at 25 contintental U.S. and overseas locations. As a testament to her leadership and her dedication for service, Carter became the first female Air Force civil engineer to become a general officer in 2010.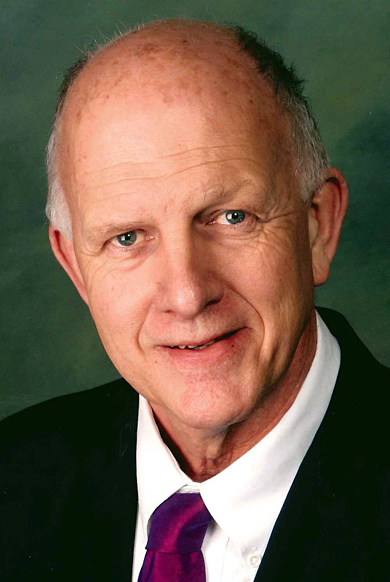 * Capt. John Groth - Groth graduated from Purdue in 1965 with a bachelor's degree in physics. After graduation, he was commissioned in the U.S. Navy, serving on active duty as a line officer, chief engineer and department head on a destroyer. He returned to Purdue and graduated with a doctoral degree in finance in 1975. He is now a professor of finance in the Mays Business School at Texas A&M University.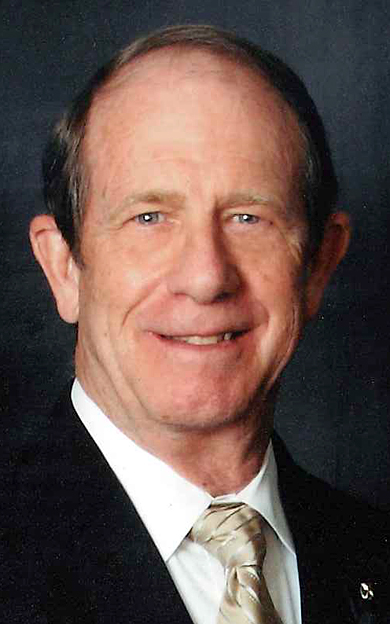 * Col. Douglas Joyce - Joyce graduated from Purdue in 1967 as a Distinguished Military Graduate, earning his bachelor's degree in aeronautical and astronautical engineering. After earning a master's degree from Purdue, he began a flying career for the Air Force that included two combat tours in support of the Vietnam War. He flew a combined 216 combat missions over two tours. After the Vietnam War, Joyce became a test pilot and was the first Air Force pilot to fly the EF-111 prototype. His military career culminated as vice commander of a highly classified test and evaluation unit in Nevada. Joyce then began a career in higher education. He led efforts to establish a professional pilot degree program at Daniel Webster College in New Hampshire. He was also crucial to the establishment and accreditation of the aerospace engineering program there.
*Lt. Col. Theodore Williams, Jr. - Williams graduated from Purdue in 1969 with a bachelor's degree in social sciences. He was commissioned into the Army's Armor Branch and served as a line officer and armored cavalry troop commander. Williams transferred to the Army Reserves when he entered the University of Tulsa College of Law in 1972. In 2007, he retired from the Army after his assignment as chief of criminal law for the U.S. Army Air Defense Artillery Center at Fort Bliss, Texas. He was also a founding member of the Williams Venker & Sanders LLC law firm and currently has 30 lawyers in his three offices in St. Louis, Belleville, and Edwardsville, Ill.
* Maj. Dr. Charles Day - Day graduated from Purdue in 1983 as a Distinguished Military Graduate, earning his bachelor's degree in management. He served in the Gulf War as an Army Artillery officer and then transferred to the Army Acquisition Corps. He has earned both his masters and doctoral degrees in business and serves as adjunct faculty at two universities. He owns his own company, which provides consulting and logistical support to companies and organizations throughout the world.
The Purdue ROTC Hall of Fame was established in 1974 to honor graduates who exhibit the leadership, integrity, moral courage and self-discipline that the ROTC program seeks to develop. Originally established for graduates of the Army ROTC program only, the Hall of Fame was expanded in 1999 to include distinguished alumni of Purdue's Navy and Air Force ROTC programs. Nominees are evaluated based on their service to the nation and the community and outstanding leadership in business, government, education or other professional fields.
Photos of previous Hall of Fame honorees are displayed on the first floor of the Purdue Armory.