The co-founder of Pixar and a panel on healthcare technologies will headline a week of events highlighting two College of Technology departments Nov. 4-9.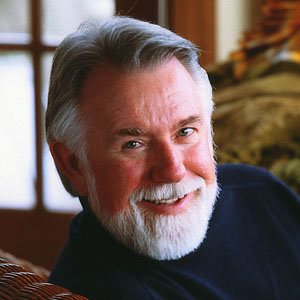 Alvy Ray Smith, who co-founded Pixar with Ed Catmull, will speak November 4 at 7:00 p.m. in the Physics Building, Room 114. His presentation is titled "Digital Light." Smith's career is one of innovation and advancements in computer graphics technology. He helped pioneer SuperPaint, one of the first digital paint programs; he is credited with the invention of the HSV color space, which is still the most intuitive and widely used color space for computer graphics artists; he collaborated on the Renderman 3D software while working at Lucasfilm; and co-founded Altamira. Among his long list of accolades and accomplishments are two Scientific and Engineering Awards from the Academy of Motion Picture Arts and Sciences.
Five electrical engineering technology alumni will discuss Smart Health Technologies as part of a panel discussion November 8 at 1:30 p.m. in Fowler Hall. They will showcase a wide variety of experiences in the healthcare field. Panelists include: Michael Kelly, Business Leader, GE Lunar, Bone & Body Composition; Don Malackowski, Director of Advanced Technologies Development, Stryker Instruments; George Pazak, Field Service Engineer, Philips; Ed Carlson, Division Director of Engineering, Franciscan St. Elizabeth Health; and Karen Waninger, Clinical Engineering Director, Community Health Networking, Inc.
Part of the college's 50th anniversary celebration, the events were planned by the departments of Electrical and Computer Engineering Technology (ECET) and Computer Graphics Technology (CGT).
Other events throughout the week include poster sessions, open houses and a panel on CGT careers.