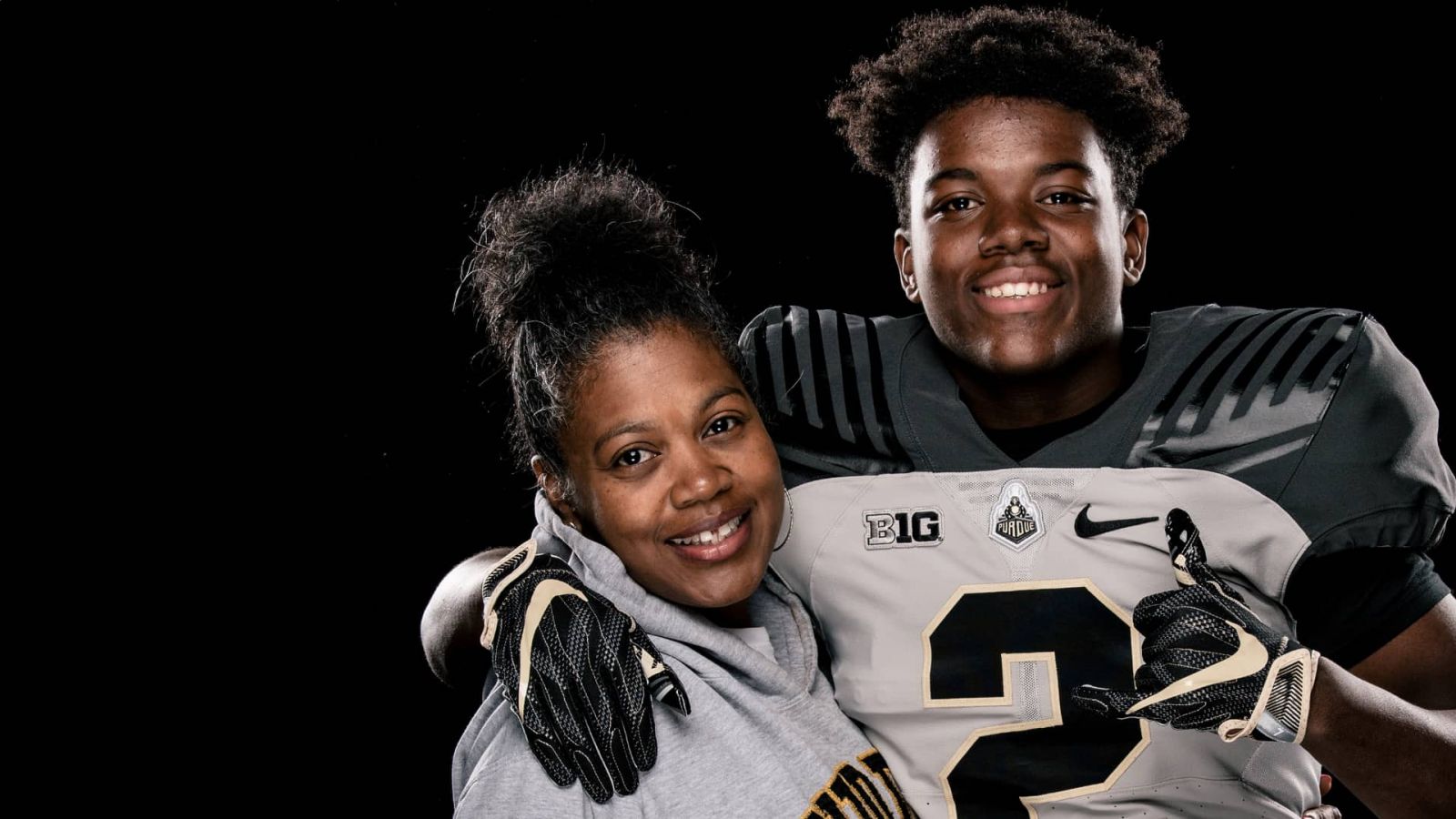 Three courses were all that a student needed to finish her degree 36 years after starting her Purdue journey.
Monica Bryant-Chapman first arrived at Purdue from Indianapolis in 1984 and started studying industrial engineering technology during her sophomore year. "I could potentially do some of the same things with that degree that I wanted to do through engineering, but in a supervisory industrial role," she said.
But after pausing her education to become assistant manager at a retailer, Bryant-Chapman's focus remained on career and family.
"I had senior credits by the summer of 1991 when I returned home, and my plan was to finish at IUPUI," Chapman says. "But when it's summer and you're young, you aren't necessarily focused on classes."
When Bryant-Chapman's youngest son William started studying and playing football at Purdue last year, she realized it would be possible to complete her own degree. Lindsay Haugland, senior academic advisor in Purdue Polytechnic's School of Engineering Technology, concluded that Bryant-Chapman needed to complete only three courses. Bryant-Chapman took the courses during this past spring semester and earned her bachelor's degree in May.
"One thing I've taught my kids is that if we start something, we're going to finish. They're so proud that Mom stuck to it and never gave up," Chapman said.
Read the full Purdue News story by Matt Schnepf.
Additional information