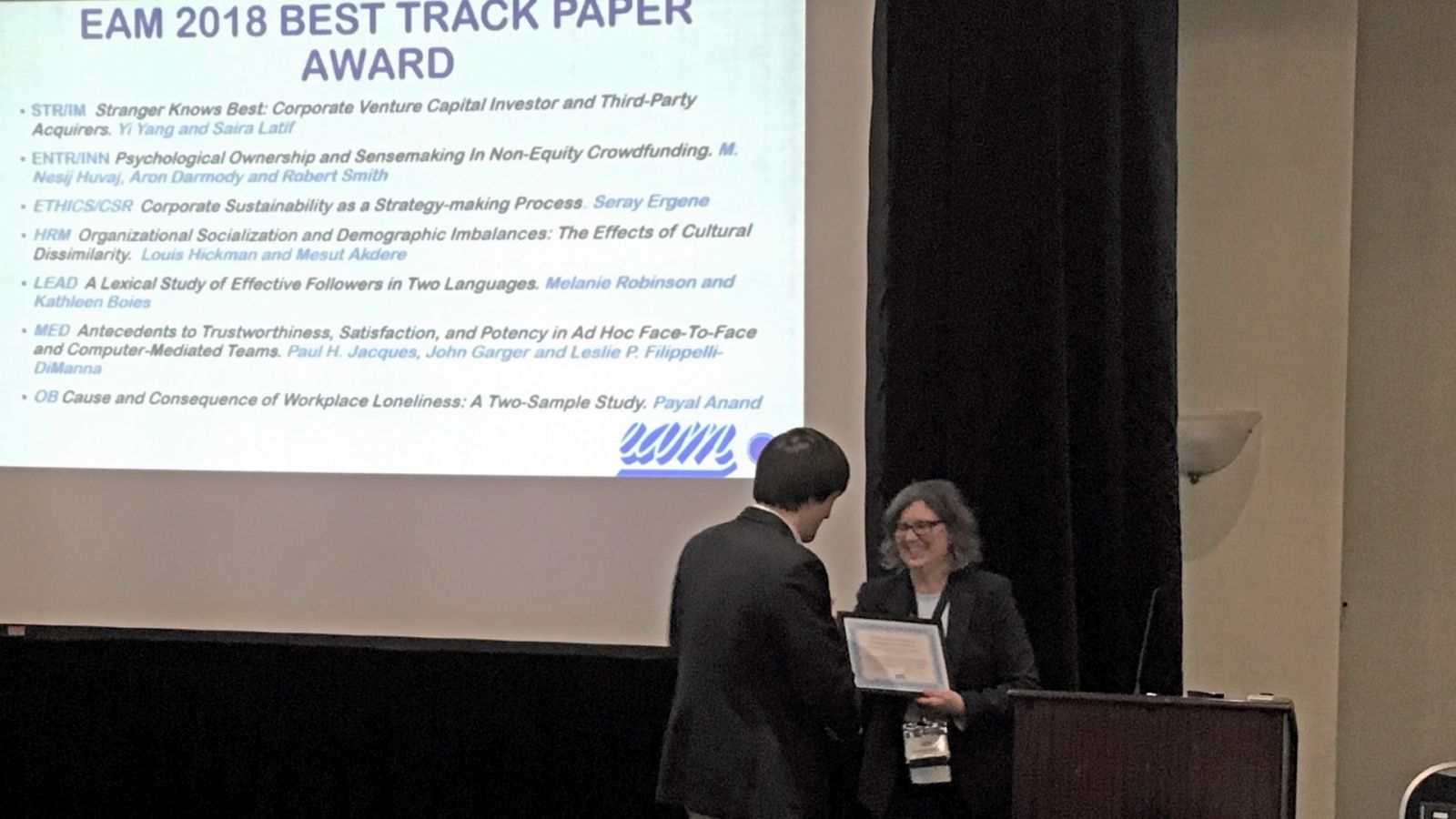 Louis Hickman, a Ph.D. student in Purdue Polytechnic's Department of Technology Leadership & Innovation, and Mesut Akdere, associate professor of human resource development, recently won "Best Paper in Human Resource Management" at the Eastern Academy of Management Conference.
Their paper, "Organizational Socialization and Demographic Imbalances: The Effects of Cultural Dissimilarity," explores how to better retain women and minorities in science, technology, engineering and math-oriented (STEM) industries. Women and minorities earn STEM degrees at lower rates than others, Hickman and Akdere said, so steps must be taken to ensure they are effectively integrated into STEM workplaces, rather than being lost to attrition. The paper also provides recommendations for organizations, including empathy training and formal mentoring programs, to help them retain scarce STEM talent.
"63 percent of women in STEM companies report being sexually harassed, and recent scandals at Uber and Google have demonstrated that the industry still has work to do," explained Hickman.
"Only by finding ways to make the existing work environment more welcoming can STEM retain these valuable human resources, which is necessary when considering the STEM skills-shortage in America today," said Akdere.
"This research is very personal to me," Hickman continued, "because my wife works in finance, my mother works in manufacturing, and my sister works in construction. They all work in industries where men make up the large majority of employees, and they have all faced issues because of their gender at one time or another. If our research can help even one person who has had similar experiences, then the long hours of work will be worth it."
The paper was published in the refereed proceedings of the conference.
Additional information: