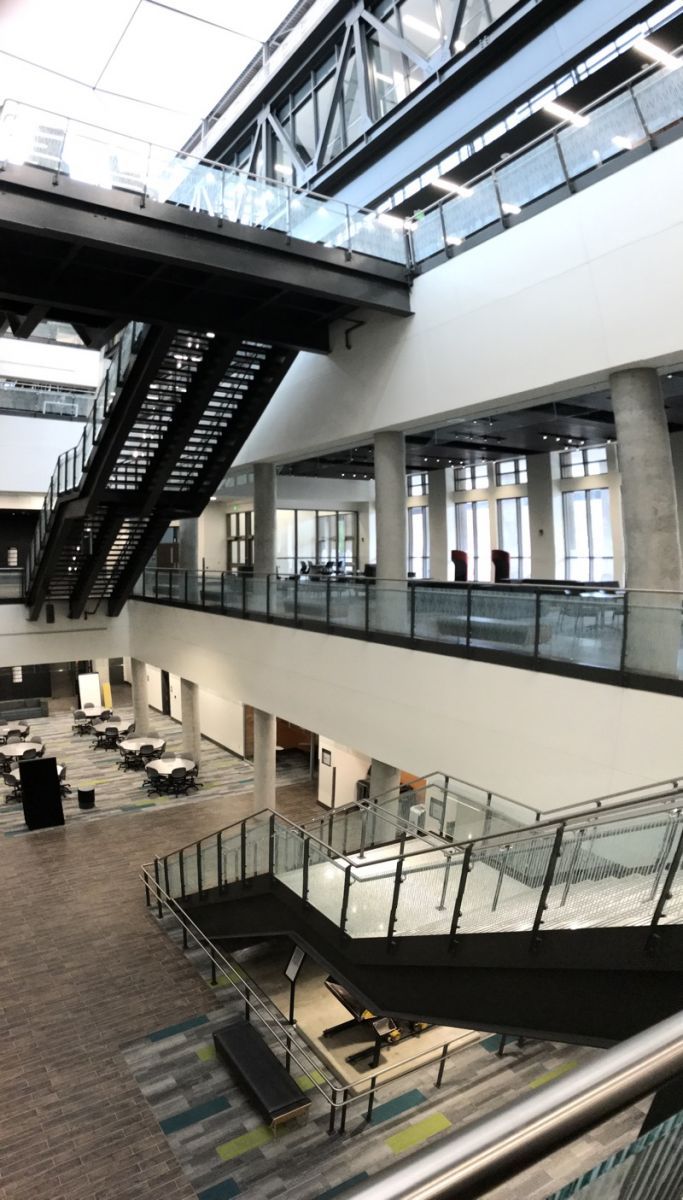 With this week's opening of the new Wilmeth Active Learning Center in the heart of Purdue's West Lafayette campus, learning environments which break from traditional passive lecturing are receiving fresh attention.
Active learning has long been a hallmark of Purdue Polytechnic's School of Aviation and Transportation Technology, where hands-on activities include printing 3-D objects, fabricating parts in CNC machines, and, of course, training in flight simulators and piloting actual aircraft.
But there's always room for improvement, according to Tim Ropp, associate professor of aviation technology and director of Purdue's Aerospace and Maintenance, Repair and Overhaul Technology Innovation (AMT-I) Center and its Hangar of the Future Research Laboratory.
"We're constantly refining our approach to meet the needs of a rapidly changing aviation industry," Ropp said. "Instead of the instructor always being in control, it's allowing students to have some ownership in the class learning process, to offer their own creative input. It's inviting the student to take more responsibility for the learning process."
Ropp described a semester when he allowed seniors to forego a written exam and instead develop and present their "smart" air vehicle data project at Purdue's Research and Innovation Advanced Manufacturing poster session. He graded them on their research and topic knowledge, presentation and organizational skills. They also had to provide a flawless technical demonstration for an audience of aerospace industry experts and other research faculty.
"The workforce of the future is going to have be more nimble, more able to adapt," said Ropp. "The way we teach has to help our students learn how to learn and evolve along with the industry."
See the full story from ITaP, "Purdue's investment in active learning goes beyond a new building."
Additional information: