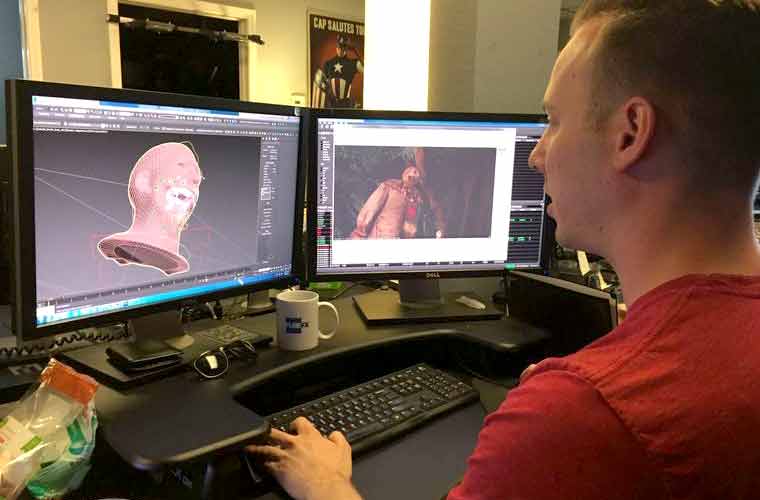 Helicopters. Scorpions. Twisty the Clown. It's been an interesting career for visual effects artist Evan Underwood, who graduated from Purdue with a computer graphics technology degree in 2009.
His efforts resulted in a 2015 Emmy Award for his company, FuseFX (founded by Purdue mechanical engineering alumnus Dave Altenau). The team won for Outstanding Special Visual Effects in a Supporting Role for their work on "American Horror Story: Freak Show". As the title may suggest, the computer graphics team created a gross mouth deformity for Twisty the Clown that had to be blended with film of the actor.
Underwood has worked for FuseFX for almost six years after a slow start in Los Angeles. Two stories about his Emmy award and job search detail his tenacity in reaching his career goals.
Read more about Underwood and his work in stories by the Kokomo Perspective and Kokomo Tribune.
While on campus, Underwood was one of several students who worked on a virtual clean room project to help train pharmacy students.