Originally published in the 2016 edition of Innovation magazine
By Angela Petrie
For Dewand Neely, working in the public sector started as a way to build his resume, but soon turned into a true love for public service.
"In the public sector, the opportunity to touch and administer technology systems has come at a much faster pace than what I experienced in the private sector," he says. "Once you serve an ample amount of time, you can see change and effect from your work, and impact the citizens in your very own state."
While Neely (BS '01, computer information technology) loves working for the Indiana state government today, it was not always his goal. After graduation, Neely dove into consulting for the private sector. But in 2004, after then Indiana Gov. Mitch Daniels announced the statewide IT consolidation project, Neely saw an opportunity to build his resume by joining the Indiana Office of Technology.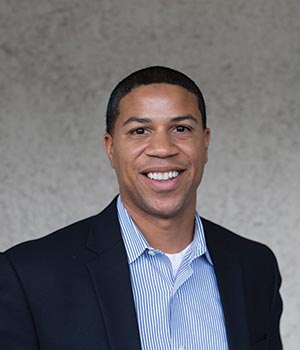 Now, 10 years and an MBA from Indiana Wesleyan University later, he is the chief information officer for the State of Indiana. His responsibilities include managing an annual operating budget of $139 million and overseeing the 325 employees who provide IT support for all state agencies.
Before taking this role, Neely says, he would've described the CIO job by focusing on technical expertise. Now in the position, he's come to learn that to perform the job well, softer skills are just as important, sometimes even more so, than technical ones.
"You will find, especially in a state government, there are many people in your team that you depend on but may not directly manage," he explains. "The CIO needs to be effective at creating good and genuine relationships with the various key partners in order to move the entire company or state toward achieving its goals."
The best part about being CIO, he says, is being the focal point for many great opportunities and synergies. He has the ability to bring people — people who may never have otherwise met — together to solve problems.
"It has been a great ride and a great experience," he says. "I feel my Purdue Technology degree helped in various ways. The professors were great, and the curriculum was very carefully put together. Classes involved activities that were current and relevant to what was occurring in real-world IT, but also left room for discovery and self-teaching. I felt very competent entering the workforce with my Purdue degree."