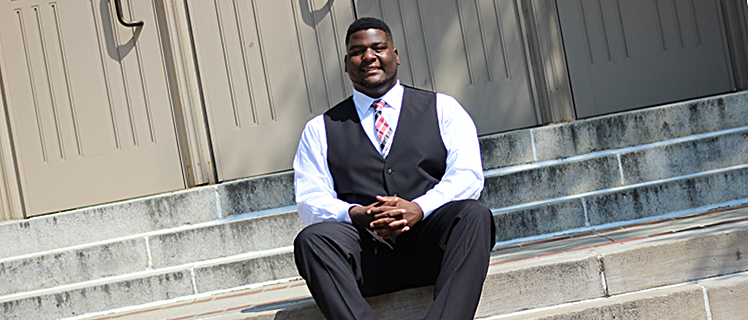 As the May 2016 graduates move into their careers, we are profiling a few and finding out their future plans and how they arrived at this point in their lives.
-----
Mel'Dre King, Indianapolis, Indiana
Logistics Management Associate for General Mills in Murfreesboro, Tennessee
Education
Bachelor's degree in industrial technology, Lean Six Sigma Green Belt, and OSHA 30-Hour General Industry Safety and Health training
Job duties
This role is a 24-month rotational program where I will be in four different functions of the supply chain department. I will experience raw material planning, outbound planning, production scheduling and team leading.
Purdue classes that helped Mel'Dre prepare for his job
Industrial Supply Chain Management
Production Planning
Production Cost Analysis
Other ways the college and/or Purdue provided preparation and assistance
During my time here at Purdue, I feel like I accomplished every goal that I set for myself, and I met some awesome friends along the way. Purdue has helped mold me into the leader that I am today. I am very grateful for my Purdue experience!
Thanks go to:
Antonia Munguia: Thank you for being an awesome mentor and for always pushing me to be the best that I can be! You have made a huge impact during my time here at Purdue, and I appreciate everything you have done for me! Thank you for being an advocate of my character and introducing me to opportunities that helped me grow. Thank you for being you!
Derrick Williams: You have always provided great advice when I needed it and I appreciate you for being a great voice of reason! I am a better person personally and professionally because of you and the Purdue Bound program!
I would also like to thank these groups who have been vital to my success throughout the past four years: Horizons staff, Department of Technology Leadership & Innovation advising staff, Civic Engagement and Leadership Development staff, Purdue Bound staff, and Mortar Board advisors.