As Purdue Polytechnic's May 2017 graduates move into their careers, we are profiling a few and finding out their future plans and how they arrived at this point in their lives.
---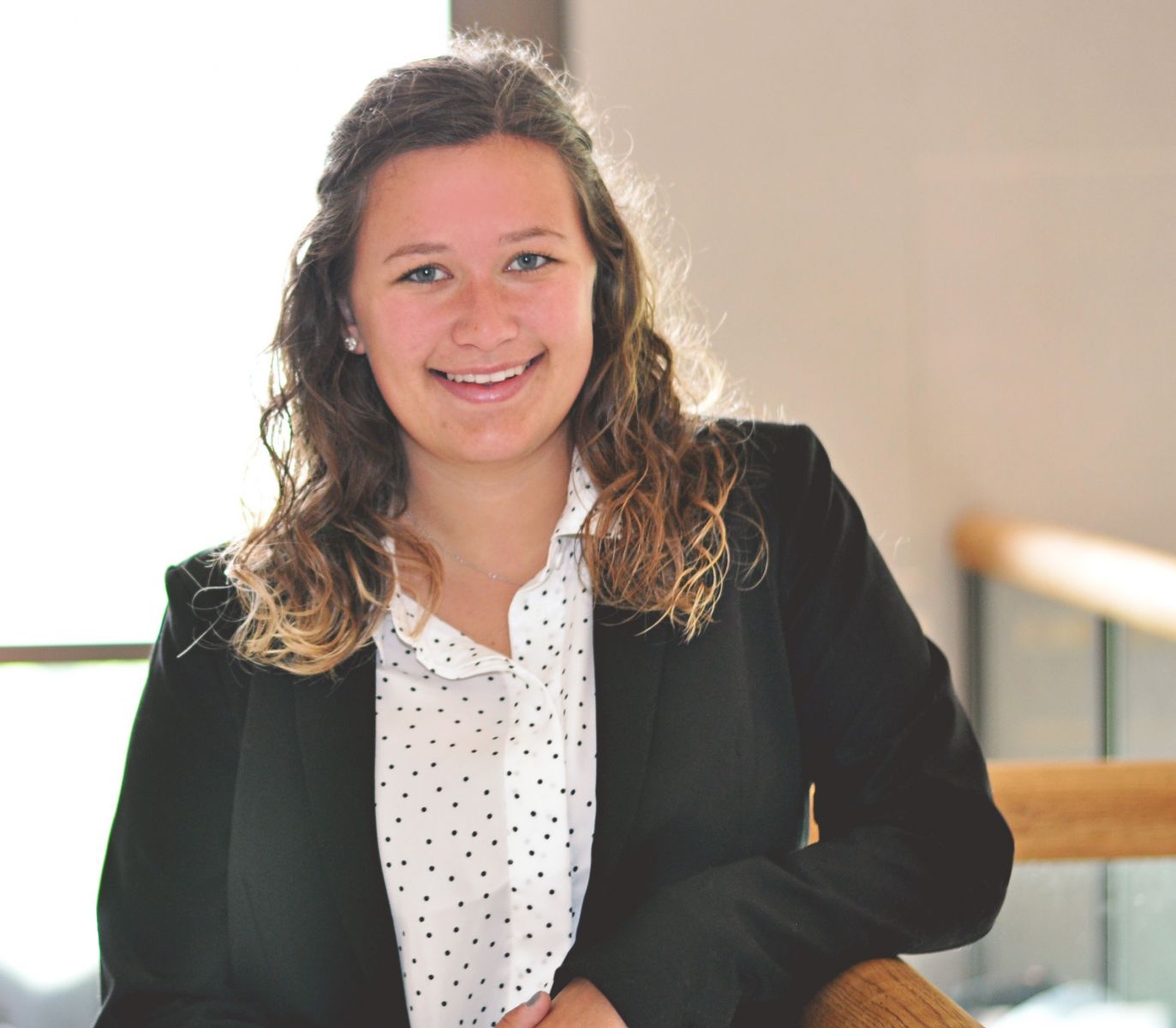 McKenna Haradine, Three Rivers, Michigan
Designer with Allison Transmission in Speedway, IN
Education
Bachelor's degree in virtual product integration with a minor in management from the Krannert School of Management
Job duties
Use NX to help design and edit parts for existing and new products, and work closely with other designers and engineers to get products produced.
Purdue classes that helped McKenna prepare for her job
CGT 116 (Geometric Modeling Visualization and Communication)
CGT 226 (Introduction to Constraint Based Modeling)
CGT 326 (Graphics Standards Product Definition)
CGT 423 (Product Data Management)
CGT 426 (Industry Applications of Simulation and Visualization)
Other ways the college and/or Purdue provided preparation and assistance
There were always opportunities to network and the professors are so helpful. So many of them have had industry experience and can help guide you. I always felt like I could approach anyone in CGT and they would be able to help me or point me to someone else who could help.
Thanks go to:
Prof. Amy Mueller – She was always fun to talk to and made classes interesting. I could relate what I learned to what I did in my internship.
Dr. Miller – He was always willing to talk and help with whatever he could. It was also fun to TA for CGT 163 - it's amazing what I learned by teaching it to other people.
Dr. Hartman – He would push me to do better, and it made me realize how much I could actually do.
Dr. Connolly – Without his help in CGT 116, I would probably still be searching for a major! He was my capstone advisor and was always helpful.
T.R. Oneal – He helped me find the classes and best fit for me in CGT!