Internships

The Polytechnic Institute requires internships or other workforce-like activities as part of the formal plans of study. The college also established its own Office of Engagement to forge company and community partnerships and harvest enough internships to allow all students an opportunity to earn one. This helps to ensure Polytechnic students are more prepared – and more competitive – from the moment they walk across the stage at commencement.
This element of the college's transformation continues to grow, which means more and more Polytechnic students complete internships each year. In the summer of 2018, for example, over 80 percent of students who had just completed their junior year had a paid internship.
Internships provide a powerful classroom resource

While internships give students invaluable experience and insight into the real-world work experience, the benefits of internships extend into the classroom after the internship ends, as students share their experiences with faculty and their peers.
Brian Kozak, assistant professor of aviation technology, recognizes the value of student internships as a peer-to-peer learning tool for the rest of the class.
"It's one thing for the professor to stand up in front of the class and say, 'Remember this point – you'll need it,'" said Kozak. "It's much more powerful when students tell the story of how they just applied these concepts and skills in an internship."
Internships also provide a valuable resource for instructors, when students return with information on industry technology, trends and processes. In addition, they can broaden students' understanding of the career options available after graduation. For example, students studying unmanned aerial systems might intern for a law firm working on drone accident liability issues.
Polytechnic professors like Kozak work year-round to find internships that are good fits for students. This includes educating companies on the benefits of creating an internship and helping students with resumes and cover letters.
"We want to make sure we match students with opportunities for which they are qualified," said Kozak. "We have to find a good fit for everyone – the students and the companies."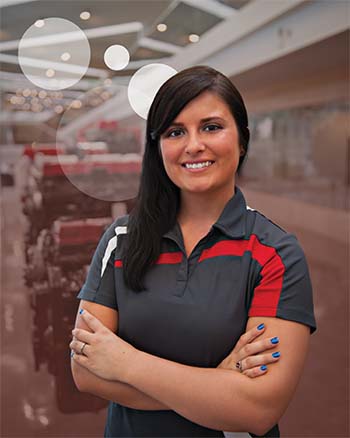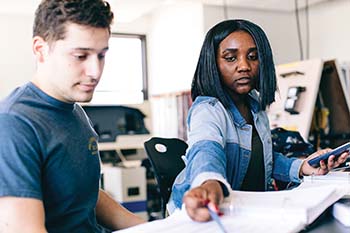 Polytechnic student launches cyber security education program for Ford

At a Polytechnic career fair, Nathan Frake – a senior in cybersecurity – applied for and won a summer internship with Ford Motor Company's cybersecurity strategy and awareness team in Detroit, Michigan. His assignment: create and distribute materials to educate Ford employees about phishing, passwords and other cybersecurity issues.
HOW STUDENTS

WORK
Now that I've seen how my schoolwork translates to the work environment, I have a better appreciation of classwork and I'm more motivated.
- Brandon Massalon
senior, aeronautical engineering technology
In true Polytechnic style, Frake took his assignment a step further, developing and launching a "lunch and learn" cyber initiative that allowed the cybersecurity team to deliver a live, online training event. Ford employees could join the online event to watch, listen and ask questions in real time. At the end of the internship, Ford decided to continue the lunch and learn program, and offered Frake a full-time job after he graduates in the spring.
Frake recommends internships as an invaluable opportunity for Polytechnic students to prepare for their professional careers.
"I learned how different the dynamics can be on different teams within the same company," said Frake. "You have to be able to adapt."
All indications point to the successful transformation of the Polytechnic.

With a focus on innovative learning methods, hands-on experiences and industry partnerships, these 10 Elements of Transformation drive the Polytechnic Institute's dedication to impactful technology education.