Cyber Education Network Training Resources

More than 300,000 employees are needed to fill open cybersecurity jobs in the United States (Source).
Backed by Purdue's world-class cybersecurity experts, the Cyber Education Network Training Resources (CENTR) provides a unique suite of education and workforce training that prepares employees for successful cybersecurity careers. CENTR training includes certification exam prep, bootcamp-style training and custom security courses.
The CENTR supports Purdue Cyber Apprenticeship Program (PCAP) to provide training for cybersecurity-specific certifications and badges.
We need your talents! The Spring-Summer 2021 COVID-19 Data Science Challenge is underway and open to everyone – not just Purdue students and personnel – until the end of June. Anyone with programming skills in Python can be involved! Register now!
Upcoming CENTR Opportunities

From the Blog

Employers: Tell us what you need.

We want to help you broaden your employees' skills by providing continuing education courses that expand their skills in specific areas. However, before we can develop programs and ramp up staffing, we need to know which courses will be in demand by our community members. Please take a few minutes to complete the following survey. Thank you in advance!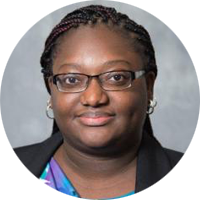 "The virus pandemic and the movement of so many activities online have only increased demand for cybersecurity professionals."
Ida Ngambeki, Assistant Professor

"We can't produce enough cybersecurity professionals for the demand we have currently, let alone two or three years down the road."
Marcus Rogers, Professor