CompTIA, Security+ Credential Training Course

Purdue's CompTIA Security+ online bootcamp provides information technology professionals the core knowledge required for any cybersecurity role, along with preparing those professionals for the CompTIA Security+ certification exam.
CompTIA Security+ is a globally recognized certification covering core functions for an information technology security career and is the first security certification IT professionals should earn. This certification exam is an internationally recognized validation of foundation-level security skills and knowledge, and is used by organizations and security professionals around the globe.
CompTIA Security+ is an online offering that prepares information security professionals to perform core security functions and equips them with the foundational skills to secure systems and networks. Students will learn about attack threats and vulnerabilities; architecture, design and implementation; operations and incident response; and governance, risk and compliance.
CompTIA Security+ Informational Webinar

Watch a prerecorded webinar to learn more about the program and the benefits of earning your credentials.
Training Option

Blended Learning Bootcamp

Students will have access to recorded videos and be asked to complete weekly assignments.
Start Date: June 7, 2021
Course Length: 4 weeks
Schedule: Instructor office hours will be available each week
What's Included
CompTIA recorded videos with access to recorded training videos for 3 months
Weekly assigned coursework due each Friday and instructor feedback provided over the weekend
Access to faculty through weekly virtual office hours
Access to a lab platform that allows hands-on practice
Access to CertMaster Practice, a set of practice tests and real-time feedback that helps you train for the exam
Access to the electronic textbook
An exam voucher
Course Outcomes

In this course you will use fundamental security principles to install and configure cybersecurity controls and participate in incident response and risk mitigation.
You will:
Compare and contrast attacks and security controls
Use security assessment tools
Implement a public key infrastructure and a secure network architecture
Implement, identity and access management controls

Manage access services and accounts

Install and configure security appliances and wireless and physical access security

Deploy secure host, mobile and embedded systems

Implement secure network access protocols and secure network applications

Explain basic cryptography concepts, risk management concepts, disaster recovery concepts and organizational security concepts

Describe secure application development concepts
The successful candidate will perform these tasks to support the principles of confidentiality, integrity, and availability.
Meet the Faculty Member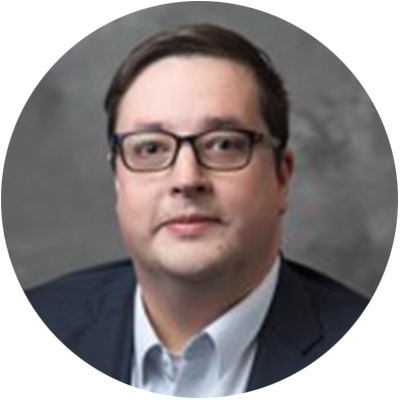 Dr. Brian Zuel
Technical Instructor
Dr. Brian Zuel has a background in education and technology with a Ph.D. in Educational Technology focused on online learning. He is well versed in Security+ and has taught security classes to a range of audiences, from college students to employees at large corporations looking to expand their skills.
Request More Information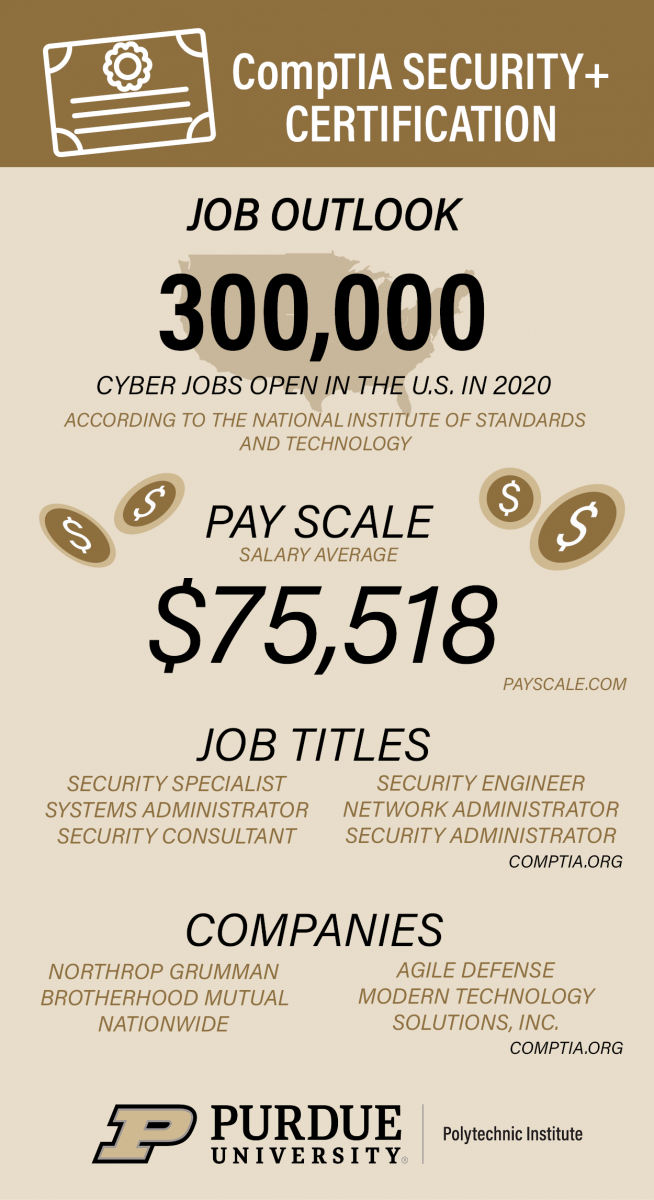 Benefits of the Program

This course leverages the resources and experience of Purdue, one of the world's leading research educational institutions.
Students gain critical expertise needed for the CompTIA Security+ exam; course graduates have one year to take the exam.
It's offered 100% online with live sessions to get critical hands-on learning experience.
Who Needs This Course

The CompTIA Security+ certification is aimed at an IT security professional who has:
A minimum of two years' experience in IT administration with a focus on security
Day-to-day technical information security experience
Broad knowledge of security concerns and implementation
Why a Security+ Credential?

This certificate is:
the industry standard for establishing a career in security.
vendor-neutral, so skills obtained can be applied to different technologies and methodologies.
in accordance with U.S. Department of Defense Directive 8140/8570.01 requirements.
compliant with ISO 17024 standards.
Registration

Course Starts: June 7, 2021
Course Length: 4 weeks
Cost: $2,900
Achieving CompTIA Security+ certification is an important career decision. The right preparation can make all the difference for the individual and the organization. Contact us at centr@purdue.edu to discuss further.